Top 5 Houston Burger Joints to Try Today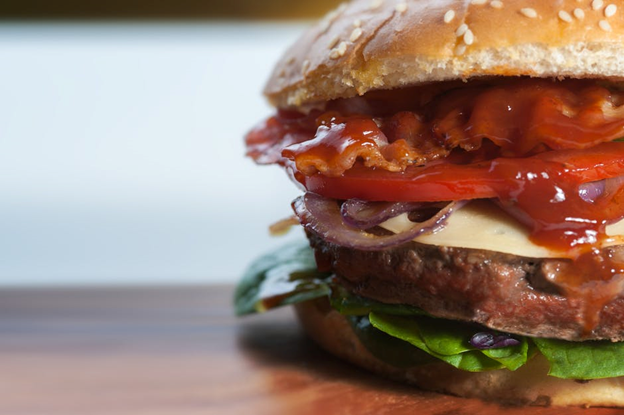 There's a reason why over two million people live in Houston. Whether it's the unbeatable Tex-Mex or the famous barbecue, there is always delicious food to find.
However, one underappreciated food category in the city is burgers. The reality is that there are dozens of life-changing burgers you can find in this Lone Star city.
So, to shine a spotlight on these establishments we'll be highlighting five Houston burger joints that every foodie needs to check out. That way, you can make a burger bucket list when you visit the city. Let's get started!
Cottonwood
Cottonwood offers some of the best pub-style food in the city and one look at their menu is all you need to know. First, there's no shortage of beer to choose from.
With over thirty-one taps, countless bottle options, and delicious cocktails you'll have no shortage of options to choose from. If you're not in the mood for burgers, then you can enjoy their great appetizer and entree selection.
However, if it's a burger you want, then you're in the right place. What we love about Cottonwood is how they walk the line between elegant creativity and greasy traditionalism.
Just take the Crawfish Fondue Burger. It combines spinach and white cheddar cheese with a crawfish cream sauce and white wine. Messy? You betcha. Delicious? Absolutely.
Or, if you had too much to drink, then combat your headache with the Hangover Burger. The fried egg, caramelized onion, and bacon jam are the perfect solution to soak up any excess alcohol in your body.
Backstreet Cafe
If you want an award-winning burger, then look no further than Backstreet Cafe. This is thanks to the influence of Executive Chef Hugo Ortega. Ortega isn't afraid to mix classic Texas-style burgers with Cajun influences.
However, if you want a restaurant with a lot of burger options, then this place isn't for you. There's only one burger on the menu. The Hugo Burger comes with Chihuahua cheese, avocado, red jalapenos, lettuce, and chipotle sauce.
While it might be the only offering this wood-cooked burger is out of this world. Enjoying one at the restaurant's famous patio setting is one of life's few pleasures.
Hubcap Grill
Feel like some more unorthodox burgers? Take a visit to the Hubcap Grill burger joint in Houston. They have some of the more out-there combinations when it comes to their ingredient choices.
Just take their Triple Heart Clogger. The three ground beef patties, grilled wieners, chili, and cheese are enough to make even Ron Swanson proud. Or consider the Sticky Monkey burger.
It's got a combination of grilled banana, American cheese, peanut butter, and bacon. Don't judge it till you try it! This burger creates the perfect combination of sweet and savory.
Cheese lovers look no further than the Cheesy Crunchy burger. It contains a mix of cheese puffs and cheese sauce.
There's no doubt that these burgers might horrify traditionalists. But, if you feel like having some fun and experimenting, then the Hubcap Grill is a great place to do it.
Becks Prime
For almost four decades Becks Prime has been a go-to family restaurant thanks to its wide selection of sandwiches, salads, and entrees. However, if haven't tried their burgers, then you're missing out on the best burger in Houston.
There's a reason why their burgers have won multiple awards. It's thanks to two things: their no-frills burger constructions and the mesquite coals they cook them on. Let's start with the no-frills construction.
These days, it seems like most burger restaurants are only concerned with how much stuff they can load on. While this might look tasty it's often a sloppy mess.
And it's not uncommon for all the ingredients to distract from the taste of the burger. With Becks Prime, you get access to a wide variety of burgers, like the classic Bacon Cheeseburger, and the B.P. Burger, California Burger, and Shroom Burger.
While there's a lot of variation, the essence of each burger relies on that mesquite coal flavor that's imparted on the grill.
So, if you're craving a classic burger make sure to check out Becks Prime multiple locations. They also have a great catering service.
BuffBurger
BuffBurger has turned making the perfect burger into an exact science. One look at their sourcing and preparation process and it's easy to see why.
This business creates all of its buns and mayo from scratch every morning. They also source all their ingredients, whether it's the 100% certified Angus beef or the cured and smoked bacon from local suppliers.
So, you don't just get to enjoy a burger with the freshest possible ingredients, but you also get to support your local farmers. Like all the great burger joints BuffBurger balances refined combinations with old, traditional classics.
If you want a refined combination goes with creamed goat cheese, arugula, oven-roasted tomatoes, and truffle aioli on the Goat Cheese Burger. Purists will enjoy the Buff Classic With Cheese.
Or, you can try the Texan which features crispy onions, espresso barbecue sauce, cheddar, thick-cut bacon, and pickles. When it Rome, right?
Enjoy Learning About the Best Houston Burger Joints? Keep Reading
We hope this article helped you discover some of the great Houston burger joints found in the city. Keep in mind that this list is just the tip of the iceberg when it comes to burger restaurants in Houston.
So, make sure you keep exploring until you find the perfect burger for your specific tastes. Did you love this article? We don't blame you.
Luckily, we have plenty more just like it on our website so keep exploring to find them.