How to Make a Home More Accommodating for Your Aging Parents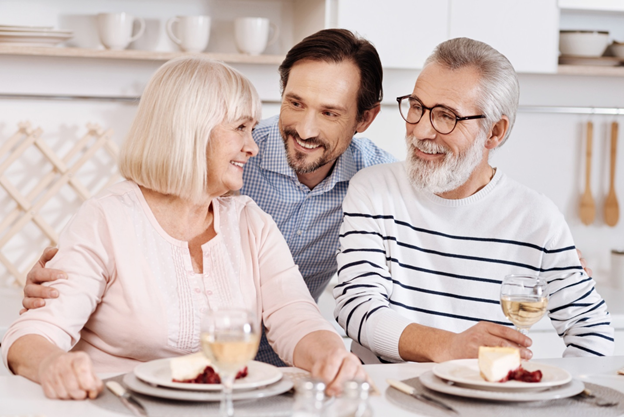 Did you know that more and more elderly adults are moving in with their adult children as an alternative to moving into retirement homes? With the ever-rising cost of senior care, it just makes sense that people would rather live with their families and save some money.
If you're planning on having your aging parents (or parent) move into your home, you might feel a bit nervous. This is somewhat of a role reversal that can be uncomfortable at first.
You'll also have to make some changes to your home if you want to make it safe and comfortable. We're here to help. Read on to learn how to make your home more accommodating.
First: Stairs and Accessibility
Fall prevention should be one of your top priorities when you bring your aging parents into your home. Falls are common amongst seniors, and what would be a mundane and (mostly) harmless fall for a younger adult can be a serious fall for an older one.
If your home has stairs, you can still make sure that your loved one stays safe.
First, make stairs as optional as possible. If there's an available room on the first floor of your home (even if it was previously an office, playroom, etcetera), turn that into a bedroom for your parent(s).
Make sure that they can access everything that they need on a single floor.
If that's not possible, like if you're moving your parents into a basement apartment, make sure that all stairs have handrails on both sides.
Bathroom Adjustments 
Many people don't consider how home restrooms can actually be inaccessible for seniors who struggle with mobility or joint pain. In whatever restroom your loved one plans on using, you're going to want to add a few features.
If possible, you might want to renovate to create a walk-in shower or tub. This way, your loved one doesn't have to step over anything to bathe.
Put a railing in the shower and another one near the toilet both for safety and to make it easier to get up and down.
Keeping Tabs on Aging Parents
When you're not home, you might worry about your aging parents if they're not in optimal health. You have some options.
In serious cases, you could hire a caregiver to keep your parent(s) safe and comfortable while you're away. If your parents need significant help around the house, this might be your best option.
It might also benefit you to invest in an elderly monitoring system. You can keep track of your loved ones when they're home and reach out to them if you think that something is amiss.
Make Your Home Safer for Your Aging Parents
You want your aging parents to be safe and comfortable in your home, right? Consider making these simple adjustments to make your home as accessible as possible. Remember, they did it for you when you were young!
For more helpful articles about family and more, visit the rest of the site.