How EdTech is Closing the Gap in Access to Education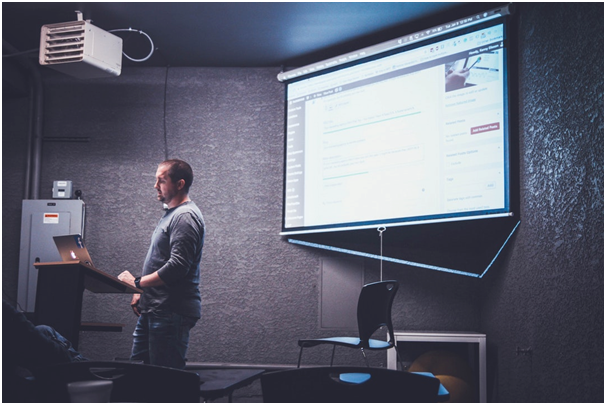 The global pandemic changed education in unprecedented ways. More than 1.2 billion students across the globe were not allowed to go to school during the height of the crisis.
This lead to a rapid transition to online learning. EdTech companies stepped up to provide the tools necessary to facilitate a smooth transition to the digital classroom.
Learning online was a significant change for many students, parents, and teachers. However, there have been many positive outcomes from the acceleration of the online learning movement. Most notably, the democratization of education.
What are the learnings from this wide adaptation of remote learning? Who benefits the most from digital knowledge, and what will happen when students finally return to the classroom?
Digital Inequality
One of the biggest inhibitors to learning online is digital inequality. There were several problems when remote learning started to become widespread at the beginning of the pandemic.
Many students didn't have a laptop or device they could access the digital classroom on. Or their devices didn't support the programs schools were asking them to use. Schools, charities, and governments stepped up to ensure those without access to the internet could continue their education online.
EdTech also became an incredible tool for helping education move forward.  This was for many reasons, including the fact these online-based tools can be used on a smartphone. No fancy laptops are required—just access to WiFi.
What Is EdTech?
EdTech stands for education technology. It is the use of technology to facilitate education. So whether it's a platform to share a digital classroom or an online tool used to test students' knowledge, EdTech is the use of technology to enhance learning.
There are thousands of EdTech companies that provide digital tools and resources to teachers and learners. Many of these tools are inexpensive and help to accelerate learning.
Before the pandemic, investments in Edtech businesses were $18.66 billion. With more data than ever on successful online education companies, this figure will keep growing.
How Does EdTech Benefit Learners?
There are numerous benefits to EdTech and online learning, from lowering the cost of tuition to democratizing the classroom.
Students now have the opportunity to learn from anywhere in the world.
Location Is No Longer an Inhibitor to Education
You would need to live near to an excellent school to get educated from it in the past. This is no longer the case. Materials for learning and applying your knowledge are available online and accessible to everyone.
If you live far away from an education institution, you no longer need to waste time commuting. All you need for access to education is an internet connection.
For example, India has the second-highest number of online learners globally- with 9.8 million students learning online. These students can learn from some of the best education institutions in the world without having to leave home.
Online Learning Can Help Student Confidence
The online classroom offers so many benefits to less capable students. Less confident students have the opportunity to speak up in a way that can feel intimidating in real life.
In a real classroom, students may fear judgment from others or pressure to get an answer right. The online setting makes this fear away and can help instill confidence.
Students can become part of the conversation without showing their faces if they don't want to.
Closes the Gap Between Student Performance
Due to the ease with which students can learn and interact online, many of the distractions from a real-life classroom are removed—enabling a boost in productivity and creating a learning-centric atmosphere.
This helps to close the gap between higher performing students and those achieving less. When students have to learn alone, they are more motivated. They may find it difficult at first, but they can always turn to their teachers or classmates if they need support.
EdTech Tools Give Teachers More Time
If the teacher makes use of EdTech tools, a lot of the pressure of planning classes is taking them off. Online tools can make the teaching process more accessible and gives the teacher more time to provide individual feedback.
Students need individual feedback to grow and can thrive more if the teacher gives them specific advice.
Students Retain More Information
When you interact, you learn more. That's why project-based learning has become such a growing phenomenon in the past few years.
Interacting through a game or a digital platform makes learning engaging and fun.
Students don't just listen to a dry lecture and immediately forget everything they are told. If they are given a chance to demonstrate their knowledge through multi-faceted media, they will retain more.
Education Finance Is Less Important
In the past, being well educated was difficult if you didn't have access to money. Books and learning materials are expensive, and this contributed to education inequality.
Online learning means materials can easily be shared. Digital books and worksheets are easily downloadable and don't cost anything. Everyone can access the same materials via their screen.
Is EdTech Here to Stay? 
Of course, we will transition back to the classroom. Students need social interaction and human contact to thrive. Parents also need a break! Having to supervise their childrens' online learning wasn't an easy job for them either.
EdTech, however, is here to stay. Whether schools will combine remote learning and in-person learning, we will have to wait and see. The tools and the opportunities digital programs offer are going to enhance the learning process.
Whether that means teachers will make more use of technology in the classroom or more homework will be digitally based. The future of learning is definitely digital.
Check out some of our other tips and advice about education.