Is a Career in Cosmetology Right for You?: 5 Signs the Answer Is Yes!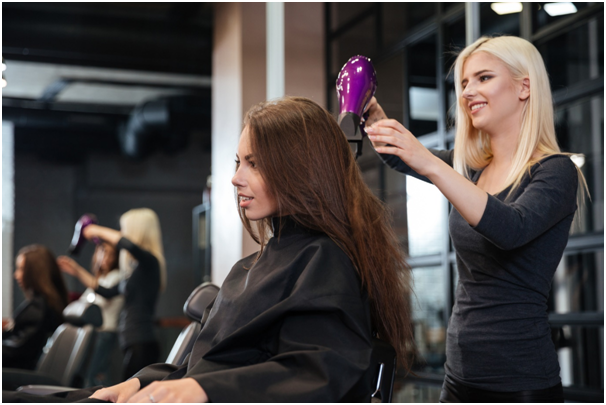 In 2019, there were 722,600 jobs for cosmetologists and the industry has not shown any rapid decline.
Are you thinking about a career in cosmetology? As you can see the cosmetology industry is one of the most stable industries.
People will always want to look their best and they often need help to fulfill this goal. This is where your work as a cosmetologist will be beneficial.
If you are still on the fence about whether or not this career is right for you, here are some clues that will tell you the answer.
A Career in Cosmetology Offers Flexibility
A cosmetology career is one of the most flexible careers that you can have. Working in a salon is not your only choice. Cosmetologists find jobs on cruise ships, as event stylists, and even representing beauty brands.
You can even work your way up to becoming a salon manager over time, these are just a few of the many opportunities that can come your way when you become a cosmetologist.
You also do not have to work for other people when you become a cosmetologist. You can open your own hair salon and become an entrepreneur.
Flexible Training Options
Training is also flexible when you decide to pursue a career in cosmetology. Many people go to school full time.
While others do evening courses or a hybrid model where they go to online cosmetology school and on campus.
Create Your Own Schedule
A career in cosmetology is great if you don't mind working unusual hours of the day. For example, provide positive services after hours, or if you want to work part-time you could offer your services only on a weekend.
These are some of the options that you will have for your schedule but you can certainly create your own, based on your clientele.
Meet New People
If you are an extrovert and you enjoy meeting new people then this career is right for you. Your clients may be children or they may be adults.
Some of them may be young and others may be elderly. You'll meet people from all walks of life with varying careers. This means you will have some interesting conversations and even some unforgettable ones.
Phenomenal Growth
As mentioned before the beauty industry is one of the fastest-growing industries in the world. It is doing better than many industries.
This means that there will be several jobs available for you if you do not decide to open your own salon. In a world where a lot of jobs have become obsolete because of technology and many jobs are now being replaced by artificial intelligence (AI).
As a cosmetologist, it is highly unlikely that AI will be able to replace you; at least not entirely.
Start Your Career
A career in cosmetology is one of the most fulfilling and interesting options that you can pursue. With the various training options available you are sure to find something that fits into your budget and lifestyle so that you can get the training you need.
If you would like more advice please visit the education section of the website.