Careers of the Future: Why Study Radiography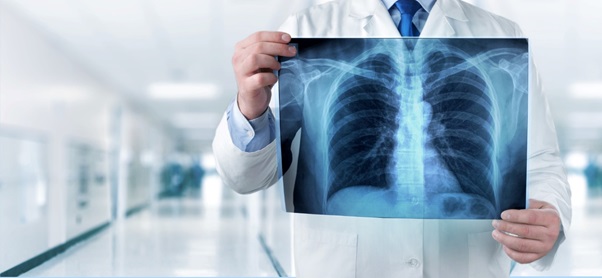 What factors do you consider when you are planning your career path? You've probably thought about the amount of money you'll make, the kind of work you're interested in, and the work that's available in your area.
But as you plan for your future, there's something else that you should be thinking about. Is your job going to be around in 5, 10, or 20 years? Or will the work that you do become obsolete as technology improves and demands change?
If you're searching for a future-friendly job, radiography could be right for you. To learn more about this high-tech career, keep reading below.
What Is Radiography?
Radiography refers to medical imaging techniques that use X-Rays, gamma rays, and other kinds of radiation. Radiographers help doctors diagnose medical conditions. The pictures that they take can help determine the best form of treatment for a patient.
Radiographers maintain imaging equipment and interact with patients. They also carry out imaging procedures and handle image files. To be a good radiographer, you should be able to work directly with patients while also keeping patient records and digital files organized.
Why Is Radiography Future-Proofed?
Studying radiography is a smart decision for your professional future. Professionals are currently exploring ways to integrate AI and digital data processing into radiography. This makes radiography one of the most promising careers of the future.
Radiography is not phased out by technological developments. Instead, it becomes more sophisticated as technology improves. That means that radiographers will serve a more important and more specialized role in medical systems in the future.
In fact, job availability for radiographers is expected to increase in the coming decade. This increase is also because of the health demands that will come as "baby boomers" age. Medical conditions that come with old age require imaging services, and there will be more demand for these services as this large population reaches old age.
How Do I Become a Radiologic Technologist?
If you want to become a radiologic technologist or an X-ray technician, you should look into post-secondary programs that offer specializations in radiography. By enrolling in these programs you can earn your license or certification, which is tailored to the state where you will work. To get your license, you will also need to pass a certification exam.
As a radiographer, you'll also need to take X ray CE courses. CE credits, or continuing education credits, can be earned from home, from online courses, or at local colleges. They will help you stay up-to-date with advances in the field.
To work as a radiographer, you have to earn 24 CE credits every two years.
Explore Radiography Today
Now that you've learned about radiography and what it takes to become a radiographer, you can take your first steps towards a new job. If you think radiography is right for you, you should start exploring programs today.
For information on career paths, market trends, and more, visit our website. We cover everything from job application tips to career advice!