List of MBA Scholarships for Indian Students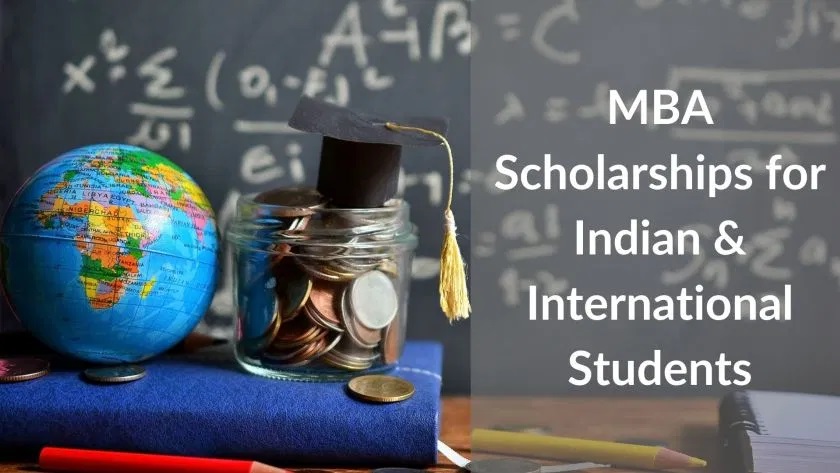 Most of the MBA colleges have a very high fee. The cost of pursuing MBA puts a huge debt on the student even before they have started earning. MBA scholarships are a great source of not only removing the burden of a high fee but also you need not worry about the funding of your education fees. Almost all top management school offers multiple scholarship programs for students. Many Indian scholarships and university scholarship programs designed for students. Here is a list of top MBA scholarships for Indian students.
Stanford Graduate School of Business
Stanford Reliance Dhirubhai fellowship: The Reliance Industries Limited provide Stanford Reliance Dhirubhai fellowship scholarship. It is provided to support Indian students who live in India but want to study an MBA at Stanford.
Scholarship Benefits
Students will receive the cost of tuition and association fee each year for two years of the MBA program in the scholarship abroad.
The students upon their return to India are made members of Stanford GSB, Stanford University, and Reliance Dhirubhai Fellow community.
Eligibility
50 MBA scholarships are given every year based on the following conditions
Merit
Financial Need
Commitment to developing India
Students must work in India for two years after completion of the MBA.
Program finalist need meet to all Stanford GSB application eligibility conditions.
The India Trust Fellowship – The India Trust Fellowship is a popular MBA scholarship which gives one-time $10,000 tuition fee to students who want to study at the Booth School of Business, Chicago University.
The MBA scholarship is given to candidates who are interested in engrossing women in business. Students with leadership, extracurricular and academic achievements are shortlisted for this scholarship.
Eligibility
The candidates should be living and working in India.
Full time admitted students who are eligible for Chicago University admission.
Application
There is no application process. Aspirants can contact the admission office.
Akhtarali H. Tobaccowala Fellowship: It gives admission to students who aspire to join MBA in Chicago University.
Eligibility
Student's primary address should be in India.
Aspirants must be pursuing a fulltime MBA program at Chicago University.
Application
No formal process. Prospective students will automatically be selected when they apply for an MBA program.
Wharton School of Business:
Three scholarships abroad programs are offered.
Emerging Economy Fellowships: This scholarship is designed for students who economically cannot afford their education. Applicants are expected to pursue a fulltime MBA course.
Eligibility
The required criteria are
Only 1st year students can apply.
Compelling Leadership
Academic Achievement
Unique personal qualities
Exceptional professional development
Application
No official application. Students who apply at Wharton are automatically considered for scholarships.
Joseph Wharton Fellowships: These are awarded to candidates with outstanding personal, academic or professional records.
Eligibility
All students admitted at Wharton are eligible for scholarships.
Application
There is no application procedure. Students apply through the admission application procedure.
Social Impact Fellowship- It provides a scholarship program to students who can make a positive difference in the world. It gives the opportunity to strengthen leadership, operational and strategic skills. It includes mid-project evaluation and final project assessment.
Eligibility
Students must have leadership skills.
Application
There is no formal application procedure. Students can apply through the application form for admission.
Haas School of Business (University of California, Berkeley)
There are two types of scholarship available in Haas School of Business:-
Haas Achievement Awards: Scholarships worth of $50,000 has been awarded to students.
Eligibility
It has been given to individuals who have achieved success despite their educational, economic and health-related issues.
Diversity Scholarship: Diversity scholarships are awarded to those who can show their ability in promoting diversity. The value of the award is $50,000.
Marketing Scholarships: It is given to MBA students who pursue a career in marketing. The value of the scholarship is $50,000.
Check out the more scholarship for study abroad at https://studyabroad.shiksha.com/scholarships