Caring for Aging Parents: Your Options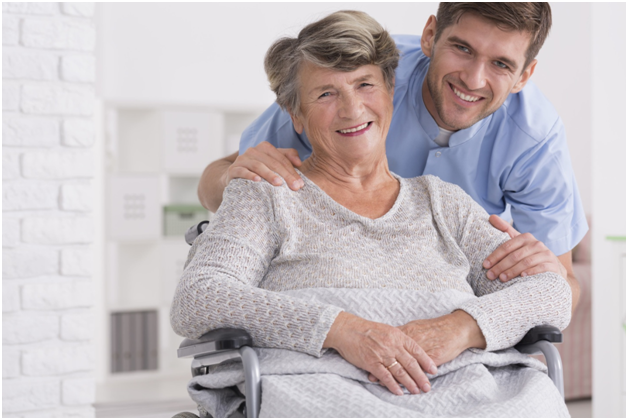 With the greatest longevity on record, we're living longer than ever before.
But as we age, we will inevitably experience the challenges that come with living longer. This is especially true for our parents or grandparents.
As they grow older, it's difficult caring for aging parents who are struggling with declining health. You wonder if it is even possible for them to live at home anymore.
Caring for your aging parents can be challenging, but there are many options to help. If you are wondering about your options when caring for your parents, this short and simple guide is for you.
Talk to Your Parents about the Situation
The first step for how to care for aging parents is to talk. Your parents may feel like they can't ask for help or support because they don't want to bother anyone with their problems.
But if you talk about it openly and honestly, he or she just might express what he or she needs from you, whether it's making doctor appointments or helping with daily tasks around the house.
Assess Your Parent's Needs
When caring for elderly parents, you'll need to assess their current situation and decide what type of help they need. Do they need help with daily tasks like bathing and dressing? Or do they also need someone to provide emotional support?
You should consider whether their needs will change. For example, if they're living in an assisted living facility now but need more care down the road, will that be financially workable? This gives you a chance to find more senior living choices that will work for your parents.
Consider Home Health Care
One of the senior living options is home health care. With this type of care, nurses visit clients' homes to provide care for them one-on-one.
The nurse might help with simple tasks like administering medication, or more complex tasks like helping with bathing or dressing. They also will perform light housekeeping tasks, meal preparation, and transportation services.
Determine If You Need an Assisted Living Facility
An assisted living facility is a place where people live together in an apartment-like setting. They have access to meals and housekeeping services but don't have full-time staff available 24 hours a day. Some facilities offer transportation services while others will arrange for it themselves if needed.
Look into a Skilled Nursing Facility (SNF)
An SNF provides medical care along with food service and housekeeping services 24 hours a day. Skilled nurses give medications and treatments, too. For most SNFs, prices vary widely depending on what state you live in.
Caring for Aging Parents: These Are the Options to Consider
Hopefully, this has given you some insight and ideas about caring for aging parents.
Remember, don't be afraid to ask for help when you need it. If nothing else, talking about it with others can help ease your stress level. The important thing is to keep the lines of communication open with your family and create an environment where your parents are comfortable asking for help if they need it.
Don't forget to browse our site for advice on business, products, services, and more.