Best Desserts To Serve Your Sweet Tooth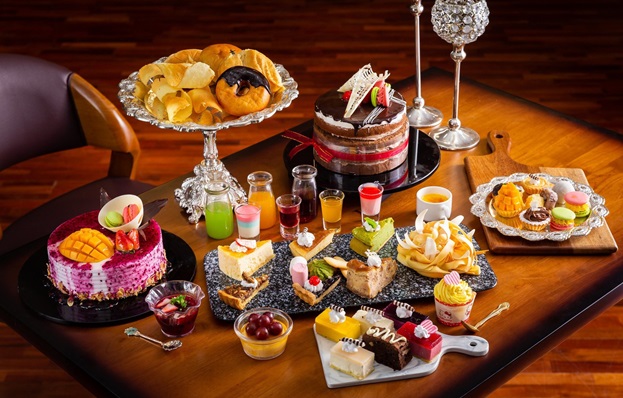 Are you among the ones who are fond of desserts? Well, desserts are worth being loved and craved for! Besides, they can be your companion at almost any and every time of the day. Other than serving your sweet tooth, they serve your mood swings too and certainly leave behind warm happiness that your face in turn reflects. Let's find out some of the best desserts to delight your hunger as well as your mood.
Ice-cream
If you wish to have something sweet and cool at the same time, then ice-cream is the dessert you're looking for. It is invariably the most preferred dessert, particularly in the summer season. What adds to it is the variety of choices that you can make while having an ice-cream.
Pancake
Your meal is just going to end up well with a steaming stack of perfectly soft and fluffy pancakes at your table. There are a variety of pancakes to bite on, from traditional good pancakes to modern-day pancakes in flavours like buttermilk, Nutella stuffed pancakes, banana pancakes and many more.
Jalebi
Jalebi is a traditional dessert in the Indian families that never goes out of choice. Deep-fried, rings dipped in the heavenly sugar syrup is perfect to make anyone crave for this delicacy. People often prefer to have Jalebis with curd, which adds to the taste of this delicacy.
Doughnuts
Going nuts over Doughnuts? Well, we cannot help with it either. The doughnut is one of the best sweet snacks to munch on. You can even consider doughnut for a date accompanied by coffee and this date would be called a Doughnut date. Wow! This is nice, isn't it? You can choose to have a marble-frosted doughnut, chocolate, blueberry, jelly, cinnamon-sugar doughnut or other flavours in the menu.
Brownies
Brownies undoubtedly can be considered the best-baked treat. There are brownies baked to your choice. You could choose to have a fudgy brownie or cakey, simply depending upon your mood and taste buds. There are nuts, frosting, cream cheese, chocolate chips, and more to choose from.
Gajar ka Halwa
Did anyone say Halwa? Yes! Carrots are healthy, and Gajar ka Halwa is even healthier. At least when we are treating our taste buds. Gajar ka Halwa is an age-old dessert, Indian families are way too fond of. Winter is the season which marks almost every Indian household treating itself with Gajar ka Halwa for every occasion.
Cake
Cake after the meal? Yes, please! We certainly do not need an occasion to have a cake. A lip-smacking cake at your dinner table for dessert would be a perfect way, to sum up, your meal. You can find eggless cake online with convenience. Opt for the flavour you love varying from fruit to chocolate and blueberry to mango.
Chocolate Fudge
No one has ever said no to chocolates. But if you ever get confused in picking up a dessert, just go for chocolate fudge. Nutty fudges, creamy fudges or plain heavenly melted chocolate fudge, all of these are going to be a pleasant dessert. You can choose from a variant textured fudgy desserts like cake chocolate fudge, melted chocolate fudge, ice-cream chocolate fudge and more.
Rasgullas
This sugary edible ball-shaped dumpling is a must-have delicacy. Rasgullas are a festive essential. These spongy white balls dipped in the sweet syrup are going to burst your mouth with flavours perfectly satisfying your sweet tooth. Rasgulla is also a popular Indian sweet from the north-east part of India namely, Bengal.
Gulab Jamun
When we are done with the sweetness of Rasgullas, Gulab Jamun is another Indian dessert that north Indians are so fond of. These are soft, delicious berry-sized balls that would make you forget about the calories and grab the bowl of Gulab Jamuns to have the biggest share.
Waffles
A platter decorated with mouth-watering waffle sweetness is an absolute yes, anytime. Crunchy wafers plated with ice-cream scoops and melted chocolate is something no one loving to have sweet food could deny having.
Chocolate
Chocolate is not just a snack, food or dessert, it is a complete feeling. You can go for chocolate for almost any occasion. Visiting someone's birthday, anniversary, casual day or night at home, chocolates are the best solution to present them. Hot chocolates are an even better option if you wish to make a health-conscious choice.
Occasion or no occasion, mood or not in a mood, happy or sad, there is a dessert for every mood. Find a perfect dessert for your meal and enjoy the delightful flavours of happiness.