Which are the parties involved in credit card processing?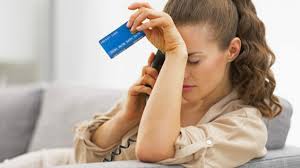 In this article, we are going to be talking about which parties are involved in credit card processing. Also, we will discuss how we can take a card payment from mobile phones as well.
Which parties are involved in credit card processing?
In credit card transactions, there are many parties involved daily that deal in the processing of payment. Also, there are different ways a customer can make payment through a credit card. They can either come physically and swipe the card, or they can make an online payment to the seller. Below mentioned are some of the parties involved in the credit card transaction process.
Merchant is the business owner to whom the customer is making a payment. The business owner will accept the credit card payment, so he is in the processing party.
This here is talking about the customer who has decided to make the payment with a card. The customer can either use a credit card or a debit card according to his own will.
There are many associations like Visa, MasterCard, American Express, etc. In the market. These are not banks, but they are paying and its processing bodies for a safe transaction.
This is the bank where the payment money will come and get stored as sales income. This is the merchant bank that will accept the payment and transfer it into the other bank account.
These are the banks that issue the cards to the customer so that they can make payment. They just take some money from the customer to make the card, and then after the payment, money is transferred.
This is the company that processes all the different transactions made by debit, credit, and gift cards. This company acts as a middle man to help with the technology of processing the payment safely and quickly.
How can a person use a phone to process payment?
There are many times when a new businessman will ask where to take card payments. The simple answ2er is that you can either take it through a POS machine, online portal and mobile phone. People are wondering after reading how a person can process card payment through a mobile phone.
You can easily accept card payments through your phone by partnering with a payment processor. You will have to look at whether they give service in the field of mobile phone processing. The most popular brands are Square, SumUp, and PayPal. Each company provides card processing. The first thing is that you will have to downl0oad an application from the app store. Then you will have to register using your business name and to enter all the details asked of you.
Then the company will provide you with a card processor machine for a phone at a low cost or some give it for free. You should order a card reader as this will check whether the card is real or not.