What Are Ultrasound Technologist Certification Requirements for Specialized Areas?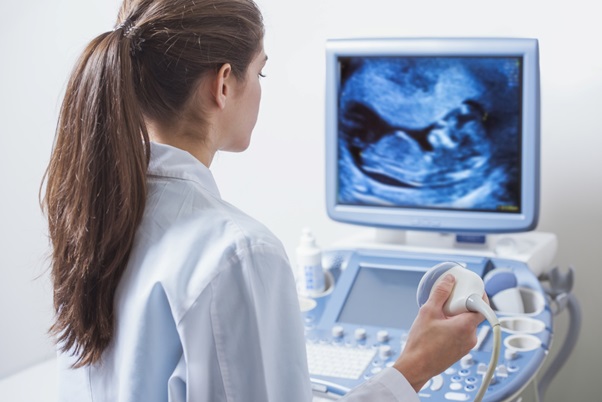 How does making $70,380 a year sound?
That's a good chunk of change for only needing an associate's degree to enter the field. That was the median annual wage that ultrasound technologists earned in 2020, shown the Bureau of Labor Statistics.
Now you're wondering what it requires to become one. Well, breeze through this article, and you'll find out all the necessary information.
What Is an Ultrasound Technologist?
If you've ever had to have imaging or had a baby, you've met them.
They are the ones that give the ultrasound, making sense out of all that fuzz on the black and white screen.
While the sonographer might be best known for their role in pregnancy checkups, that's not all they do. There are so many specializations to get with accredited courses and experience, making it a diverse career.
Necessary Skills
Like any profession in health care, a sonographer needs a specific set of skills. These skills help make them great at what they do.
Some of the essential skills come from studying or hands-on experience in the field. Others you'll get from your personal life experiences.
The skills most likely to come from studying are:
Understanding human anatomy and physiology
Knowledge of pathophysiology (changes a disease cause)
Critical reading, writing, and interpretation of technical reports
Some life skills that will help you succeed further might be:
The ability to remain calm in high-pressure situations
Showing empathy and compassion for your patients
Written and verbal communication skills
A strong work ethic
While these are some of the most common skills, there is a handful more that will help boost your overall performance.
Certification Requirements
For most certifications or licenses, a certifying body administers all examinations and credentialing. For ultrasound techs, this is the American Registry for Diagnostic Medical Sonography (ARDMS).
The certification requirements can get pretty detailed, so follow this general breakdown instead.
Credentialing falls under two different steps, first, the Sonography Principles & Instrumentation (SPI) Examination. After that, there is the specialization you desire.
The lowest degree you need for most of these is an associate's degree or certification. Remember that accreditation is a must when looking at courses or certificates. Most of the specialized fields will also want working experience to take the exam.
We'll cover these specializations in a minute. First, we'll list them here.
Registered Diagnostic Medical Sonographer
Registered Diagnostic Cardiac Sonographer
Registered Vascular Technologist
Registered Musculoskeletal Sonographer
Midwife Sonography Certificate
These different specialties often use similar equipment, but there are a few different types that a sonographer uses.
Kinds of Equipment
A field with so many possibilities will have its share of specialized equipment.
Within sonography careers, there are six commonly used machines. Each one is capable of doing something different or caters to a specialized need.
The most basic of these is the basic ultrasound machine. Sonography equipment tends to increase in specialization, starting with the doppler machine.
Next, you have the 3-D and 4-D ultrasounds. The 3-D and 4-D devices provide an enhanced image, allowing for more dimensions shown.
There is also the breast exam ultrasound and transvaginal and transrectal scanners.
Technicians can use each of these for something different. Of course, the sonographer will need to know the appropriate tool to complete the job.
The knowledge gained to use these tools comes from training and experience. These you can get by taking critical care ultrasound courses.
Career Potential
One of the first questions that everyone asks themselves, what is the outlook?
According to the Bureau of Labor Statistics, the projected growth rate between 2019 and 2029 is twelve percent. If you didn't know, the average across all occupations is four percent.
This is a fantastic projection. It means you'll have a high-demand career once certified. This also indicates that you'll have room for promotion with experience.
Specializations
The field of ultrasound sonographers has so many branching possibilities. Don't worry though, in this section, we'll cover all you need to know.
Registered Diagnostic Medical Sonographer (RDMS)
The RDMS is an umbrella certification. It shows you have the necessary sonographer skills to provide ultrasound services.
The specialties include exams for the abdomen, breast, fetal echocardiography, obstetrics & gynecology specializations. Pediatric sonography is also credentialed under this title.
Registered Diagnostic Cardiac Sonographer (RDCS)
As the title implies, this certification deals with the heart as its main focus.
Specialty examinations in this area include adult echocardiography, fetal echocardiography, and pediatric echocardiography.
Registered Vascular Technologist (RVT)
As a vascular technologist, you will work together within a team to diagnose and treat complications with the vascular system.
To receive credentials for the RVT, you have to pass the vascular technology exam. Often, this career path starts with a bachelor's degree in a related medical field.
Registered Musculoskeletal Diagnostic Sonographer (RMDS)
As a musculoskeletal sonographer, your task is to get clear imagery of the body's muscles. They also take clear images of the bone and tendons to diagnose the problem.
For specialists credentialing as an RMDS, the musculoskeletal sonographer examination is a necessity.
Midwife Sonography Certificate
The midwife is a different experience for pregnant moms. Generally, the hospital experience is the place to be if you have a high-risk pregnancy or need surgical interventions.
But a midwife is an option for mothers who want to give birth with a more natural mindset. To become certified, the midwife sonography exam replaces the SPI.
There are no further examinations needed and no higher certificate for a midwife.
A Bright Future
The field of ultrasound technologists is an expanding and rewarding field to join. It's full of potential and has many different avenues to reach credentialing.
It may be intimidating at first. But after some hard work and a focused mindset, you too can become a certified sonographer of your choice. And if you want more helpful tips like this article, check out our education section. It always has the latest information on everything…well education-related.