9 Men's Hair Styling Tips You Need to Know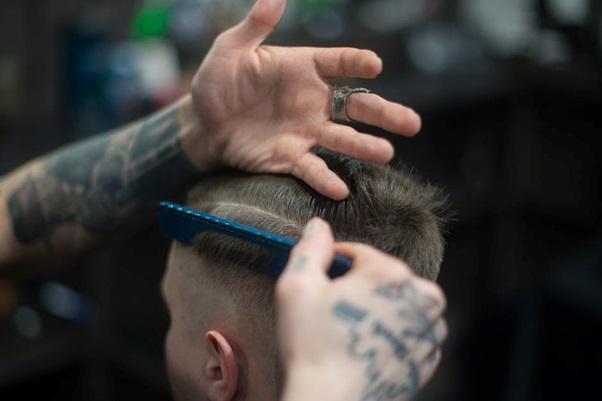 What makes you feel like a completely new man? Maybe it's buying a new shirt, finishing an extra-hard workout, or heading out the door with a fresh shave.
For many people, a new haircut is the ultimate mini-makeover. It's exciting to leave the barbershop with a new look. But how can you keep the magic alive once you've left the styling chair?
With the following men's hair styling tips, you'll learn how to keep your haircut looking as good as it did in the barbershop. Follow these pointers and your haircut will look brand new for weeks to come!
Men's Hair Styling Tips for Your Hair Type
Before you decide how to style hair, you should understand exactly how it behaves. Is your hair naturally curly or straight? Where is your natural part?
When you know the answers to these questions, you can research the best looks and haircare products for you.
Choose the Right Shampoo
Many men are tempted to reach for 3-in-1 shampoos. Don't do it! These products will not give your hair the deep clean or the moisture that it needs.
Instead, look for a shampoo that addresses your hair concerns. If you have dry hair, opt for a moisturizing product. If your hair is dyed, look for something that will protect and maintain your color.
Use Sunscreen
If you're wondering how to get thicker hair, use sunscreen on your scalp. This will help protect exposed scalp areas from painful burns and will protect you against thinning hair. Spray-on sunscreens work well for this.
Add Volume
Dry shampoo, hairspray, and volumizing shampoos can all add body to flat hair. Recently, many men have begun turning to texture dust to add volume. This spray-on product lifts hair at the roots and creates a thick, luscious look.
Maintain Your 'Do
Take the time to style your hair in the morning. Products like gels, mousses, and hairsprays can help you achieve a hairstyle that will last you all day. Ask your hairdresser for tips — they can probably share advice on how to get the best hair.
Don't Cut Corners
When you're choosing a barbershop or hairdresser for your next haircut, don't go for the cheapest one. Take the time to look up different options in your area.
If they have a website or social media presence, check to see if they have done haircuts similar to the one you want. This will help you find the best hair for men in your area!
Get a Hairbrush
Simple, right? A brush with natural bristles, like boar bristles or plant-based bristles, is a great option. These keep your scalp healthy and distribute natural oils through your hair.
Choose Your Products Wisely
Depending on your hair type, different ingredients will have different results for you. Look up the ingredients in your products and research their effects. Try different formulas and brands until the ones that are best for styling your hair.
Try Silk Pillowcases
Experts agree: silk pillowcases are great for your hair. The surface of this luxury material creates minimal friction. That leaves your hair hydrated and smooth in the morning.
For this reason, silk pillowcases are good for people who struggle with dry, frizzy, or brittle hair.
Upgrade Your Hairstyle Today
Follow the above men's hair styling tips and we guarantee you'll be raking in the compliments. When your hair looks and feels good, you feel more confident—and there's nothing more attractive than confidence! Except, of course, a really good hairstyle.
For articles on fashion, health, and more, check out our site. We've got all your need-to-know info on everything from beauty school to jewelry shopping.