Top 7 Key Qualities of Sterling Silver Jewelry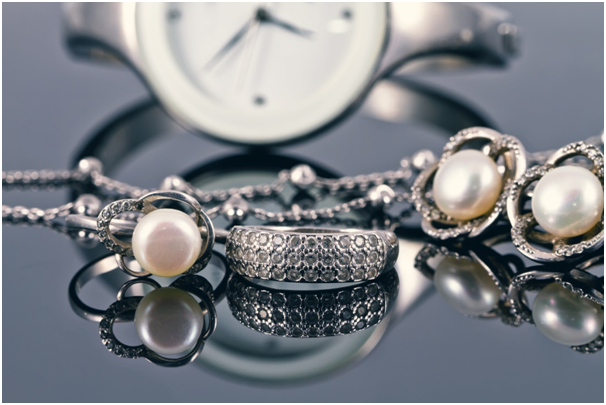 Are you looking for ways to amp up your style? Do you want to find the perfect set of jewelry that'll look beautiful for years to come?
Sterling silver jewelry is one of the best types of jewelry to get the most out of your favorite outfits. The classy appeal is only the beginning of the benefits you'll get from wearing silver.
Curious what else it has to offer? We've collected all the top sterling silver jewelry benefits down below. Keep reading to learn more!
Universal Aesthetic
One of the biggest reasons everyone should wear sterling silver is because of its luxurious beauty. The shine of silver is a style that many people love and it never goes out of style.
The best part is that silver matches with anything and everything. Unlike other types of metal, such as gold, silver doesn't clash with other patterns or colors found in your outfit. You can wear it with a blouse and jeans, a summer dress, or even an evening gown.
It's the perfect accessory to add extra pizzazz to your wardrobe. Putting on a silver necklace is enough to turn a casual outfit into something special that'll have everyone looking your way.
Durable and Timeless
Pure silver jewelry needs extra care because of the softness of the metal. Sterling silver, on the other hand, has a lot of strength due to the extra metals mixed into it. This grants it a lot of durability and longevity for years to come.
You'll never need to worry about accidentally damaging your jewelry because it's able to withstand a lot of friction. It's even stronger than most gold jewelry. This ensures that sterling silver is a timeless choice that'll never dull down no matter how much you wear it.
You'll be wearing silver jewelry for many years without ever needing to replace or repair it!
Affordable Beauty
Buying jewelry isn't always within our budgets. It feels like we're often forced to pay a lot of money if we want to accessorize our outfits. Jewelry that is both beautiful and of the highest quality is even more expensive.
The good thing about sterling silver is its affordability. It's simple to make the metal and doesn't require a lot of extra expertise to shape the metal into something gorgeous. This helps keep prices low without ever sacrificing the natural beauty of the metal.
If you're beginning to collect jewelry, starting with sterling silver is a great choice because it's both accessible and easy on your budget.
Finding high-quality and affordable jewelry isn't difficult. For example, the professionals at DreamlandJewelry.com have everything you could need to fill out your collection without breaking the bank!
Customize Any Style
Are you wanting to find a set of jewelry that matches your personal style? Sterling silver jewelry is here to save the day.
Since this metal is strong and durable, it's easy for jewelry makers to create all kinds of different styles.
You'll have no trouble finding rings, necklaces, bracelets, and more, all in a huge variety of designs. Silver jewelry works great for all kinds of occasions, including going to work and going out with your friends.
Whether you love lots of gemstones or tiny details, there's something out there for everyone. All you've got to do is look around to find your perfect match.
Little Maintenance
Are you tired of collecting jewelry that needs a lot of time and effort to keep it looking perfect? Many people fear that sterling silver jewelry is the same as pure silver. They worry that, if they're not careful, it'll start to tarnish.
The good news is that sterling silver doesn't react in the same way as pure silver.
In fact, this durable metal doesn't need much maintenance at all. Even if you do nothing at all after several days of wearing it, it'll continue looking stunning.
The only thing to keep in mind is that you'll want to give it a quick buff every once in a while. A small rinse with a little bit of dish soap helps get rid of any dirt or debris, but that's only necessary for rare circumstances.
The extra metal mixed into the silver is enough to keep it shiny for many years. It'll maintain its beautiful look without any extra effort on your part.
Easy to Wear
Sometimes it's a chore to wear your favorite pieces of jewelry. Earrings are notorious for feeling heavy after a few hours. No one wants to ruin their night out because of their jewelry weighing them down.
This is why many people turn towards sterling silver when they want something easy to wear.
The metal is so lightweight that you'll often forget you're wearing any jewelry at all. This allows you to focus on having fun with your friends instead of readjusting your earrings or necklace every five minutes.
Great for All Skin Types
Did you know that sterling silver is a hypoallergenic metal? Some people have trouble wearing certain types of metal due to sensitive skin. It's never a good feeling to fall in love with a beautiful piece of jewelry only to realize that you're not able to wear it.
That's why wearing sterling silver is such a great alternative.
It has nothing within the metal that'll react with even the most sensitive of skin types. If you're the type of person who hates wearing jewelry because of allergic reactions, then this is the metal for you.
Sterling silver allows you to wear anything and everything you want without fail!
Look Stunning Every Day With Sterling Silver Jewelry
The most exciting thing about sterling silver jewelry is that it's always at the top of any new jewelry trends. As you grow your collection, feel confident that your jewelry will never go out of style. Even jewelry bought years ago works well if it's made of this stunning metal.
Going with sterling silver is an easy way to enjoy accessorizing your outfits every single day!
Don't forget to check out the rest of our Fashion section to ensure you always look your best!