Top 10 Korean Street Fashion Ideas for 2020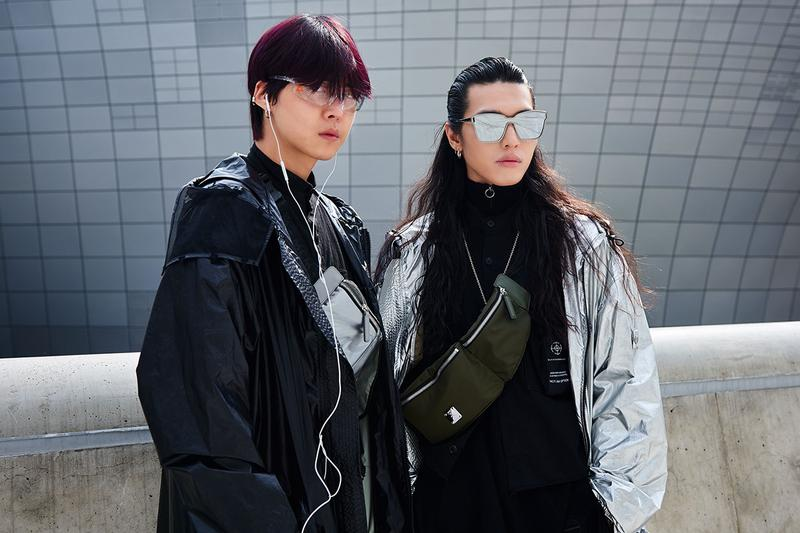 Korean fashion is getting bigger and attractive each year. The fashion trend in Korea is changing at a fast rate, and it is entirely inspired by Korean culture. The new K-pop culture is doing a great invasion in the Korean fashion industry, and many people now want to go for it.
Koreans are wearing Korean street fashion in such a way that it describes their identities and lifestyle. There are many trends in the Korean fashion industry, and it is getting more popular in 2020. So, here are the top 10 street fashion ideas that you all must try to look different and stylish.
10 Korean Street fashion ideas
Athleisure
The most trending fashion design of the year 2020 is Athleisure. The design is in the market for a long time, but for this year, it will be the trendy one. The fashion brand and other companies are now looking forward to going for the streetwear labels and push out with the pieces to the fans. The look that one gets in such style is stunning and makes it eye-catching as well. Apart from that all, it is comfortable to wear as well.
Romantic Ruffles
Many people all want to have a bright look at them. You all can get that look by going for the volume and texture of the outfit, and in that way, you can have an excellent romantic ruffle. So, if you all want to go for it, you can all go for romantic ruffles. It is the best outfit for you to go on a date or even attain any parties. The dress is designed in such a way that it gives a good illusion to the eye as well and brings a cute look.
Statement Blazer
Blazer is the oldest and formal way of fashion that is in the industry. But with the time, it is now putting its step in the fashion industry with a new trendy look. The statement blazer is the perfect example of it. You all can see that these blazers come with many modern designs and prints in it. These blazer designs are such that you can wear it to any parties or events without thinking to be looking like attending a meeting. It is the next generation street fashion style and is trending in the right way.
Monotone
The next kind of fashion, that is now trending in the street of Korea is Monotone. In these fashion lineups, the dresses are designed in the right way, and the colour of the outfits usually keep in a single colour. The colour may range from black to white, and it gives the right pop colour for your fashion as well. You can wear the dress of any colour and can mix it with your hair or shoe colour as well. It will give an ethical fashion stylist for you and make you attractive in looks.
Oversized Tops
The current trend in street fashion is oversized tops. It is now a trending thing in Korea, and girls love to wear it. These oversized tops come with various designs and styles, and you can get the best looks. There are many tops designed which comes with the fitting bottoms and loosely fit bottoms. It gives a unique style, and it will ideally provide an excellent style to you overall. You can make a good style statement in the street of Korea with such style.
Blush Tones
If you want to bring a blush tones to your designs and styles, then going for it is the best thing in here. It will help you enhance the effect and match your hair colour or skin colour in a significant way. You can go for such a style with a minimal look and make-up and can pull a great attractive look in front of others.
Logos
The current fashion is getting in trend and is increasing in demand for all users. You all can see that this fashion is spreading its wings most gracefully, and it is getting more stylish now. Many people now love to wear logos as it gives a simple yet elegant and attractive look to your designs. It comes with the same colour palette for you all.
Mix Match
If you take a look at Korean fashion, you can see that they all wear it by mixing the style and colour. They always prefer to go for a bright colour and will make it the best attractive fashion for you all. The street fashion sense of Koran is the eclecticism, and they always go for out of box style. The fashion of Korea is purely based on its effects and looks.
Big Shades
The summer season is now going on in Korea, and you all can add the big stylish shades for you all. You all can see that these Aviator Style sunglasses will surely bring an extra point in your style and make you look stunning as well. It gives a unique look and turns the head of goes when you walk in Korea's streets.
Accessories
Last but not the least thing that you can go to street fashion is accessories. These accessories will help you in getting the top style to you with your attractive outfit. You can see that these outfits will come out best when you will go for the accessories with them. It will have a great style in it.
If you all are searching for the latest Korean Street fashion for 2020, you can get a good idea about it from the above. Here are the top 10 fashion trends that are now going on in the Korean streets, and you can buy the best and all latest fashion dresses from Yishion Online Shopping.  The store has got the best and all the latest designs for you all at the best price.