THREE INDUSTRIES THAT CAN USE VR PHONE APPS FOR THEIR GROWTH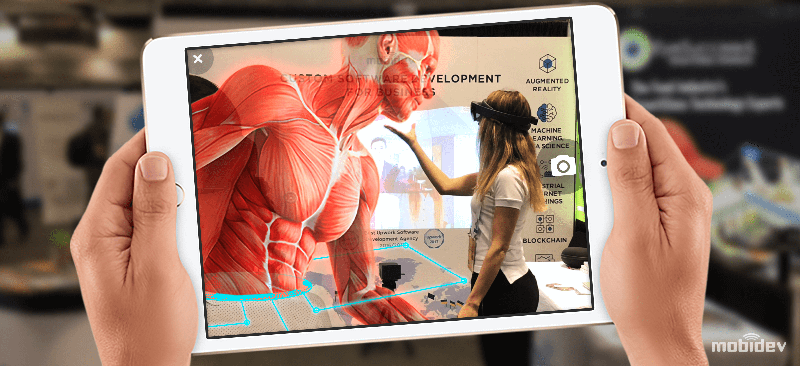 Virtual reality technology is still sounding like it is something that the people would only experience in Sci-Fi movies or maybe a way out in the future. But the case is entirely different now. You might know, the bright future is already there, and so is Virtual Reality. 360 vr videos are gaining endless popularity every other day. With the increasing fame of virtual reality videos, virtual reality apps or vr phone apps are coming next.
Virtual reality can be defined as a computer-simulated environment that is capable of mimicking physical presence in the real world. To experience the 360 vr video world, the most important thing one needs is a stereoscopic Head Mounted Display; also known as HMD. There are many affordable options for HMD devices in the market, such as Google Cardboard, Samsung's Gear VR, etc. All the mentioned devices use iPhone or Android smartphone in order to display VR videos via vr phone apps.
The major question that often arises in the head of the majority is; how can we use virtual reality apps in various industries? We have collected three major industries for this purpose that can use vr phone apps for exclusive business growth.
Here are three industries that have already adopted 360 vr video technology in the form of apps:
REAL ESTATE:
Real estate developers are bringing some major modernization since last year to make VR tours in 3-dimensional. They are introducing this as a new way of showing real estate properties to their clients. According to many developers, vr phone apps technology is helping them sell properties at a much faster pace. This is because people can get a real feel of the house interior as well as its grounds without even visiting the location in person.
TRAVEL INDUSTRY:
There a few but perfectly working vr phone apps that are bringing a revolution in the travel industry. These apps let viewers go on virtual reality tours, via 360 vr videos, of some of the biggest cities across the world. You can even check out monument.  Perhaps you were not planning any nearby to visit North Korea but virtual reality apps can help you figure out where your next vacation can be enjoyed. They can even help you plan out in advance for your sightseeing. All this can be enjoyed with your smartphone along with a VR headset.
AUTOMOTIVE INDUSTRY:
The automotive industry is the third one on our list that has already adopted vr phone apps technology. Mega companies such as Ford and Audi have successfully created 360 vr video experiences for their customers. This technology lets them check out different models of cars easily without even paying any visit. Not only this but they can also customize them even before seeing the car in real. What can be handier than this?
Using 350 vr videos and vr phone apps can lead to much faster decision-making from the side of customers. This technology also lets the manufacturer to show new car models even before the prototype is crafted.