The Ultimate Guide To Visit Chichen Itza In Mexico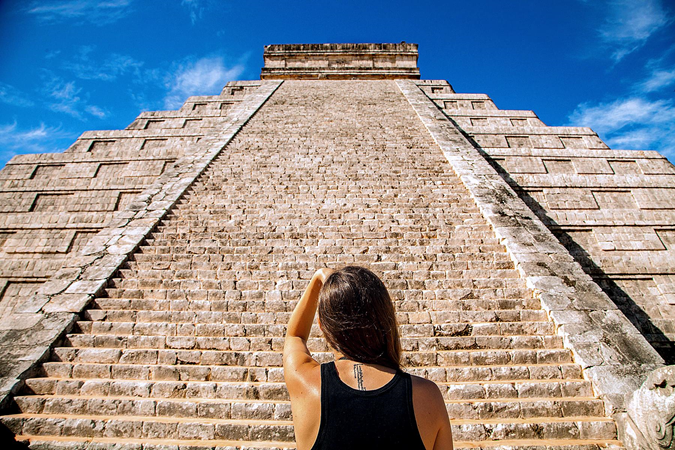 If you are planning to take a tour to Chichen Itza, you should prepare yourself to see some unique Mayan beauty and architecture.
Located in the Yucatan region of Mexico, Chichen Itza is one of the most popular places to visit. It is also listed as one of the New Seven Wonders of the world.
You can either visit Chichen Itza independently or arrange a guided tour. If you ask us, we would recommend you to visit Chichen Itza with a guide. The best option would be to opt for the Chichen Itza tours from Merida. This tour is led by a Mayan expert. So you will get to learn a lot about the centuries-old Mayan city.
Before you plan your trip to Chichen Itza, we have some pro tips for you. This will help you make the most of your tour.
Reach there early
Chichen Itza open its doors sharp at 8 am. By the time you reach there, you are likely to find queues forming outside the entrance. Everyone wants to be the first to enter the place.
To avoid the crowd, you should try to visit the place as early as you can. We suggest you to stay somewhere near Chichen Itza, so it becomes easier for you to get there on time. Try to reach before the opening time, so you can explore the place with less crowd possible.
There are limited "Early Access" tickets available
Many of you might not be aware, but there are very few "early access" tickets available. Getting one of these tickets will allow you to enter Chichen Itza before the official opening timing.
If you want to take beautiful snaps and spend a lovely time looking at the temples, you should book an early access ticket. Since they sold out really fast, you should book one in advance.
No tripods allowed
This point is mainly for the photographers or anyone who is planning to carry their tripod to Chichen Itza. Camera tripods are not allowed in the archaeological area. In fact, they don't even permit the small gorilla pods.
Large cameras and tripods are taken as professional equipment. Therefore, you will need to get a pre-arranged permit to carry your shooting items into the site. Just so you know these permits can be very expensive and difficult to get.
Other than Chichen Itza, there are few other important places like Tulum, Cenotes, Coba, and Playa del Carmen that are worth exploring. You should arrange for the Tulum tour from Playa del Carmen, so you can visit all the four places in one day.
When planning a trip to Mexico, you must visit Chichen Itza. Most people visit Mexico to explore this centuries-old wonder.