The Essential List of Mountain Biking Equipment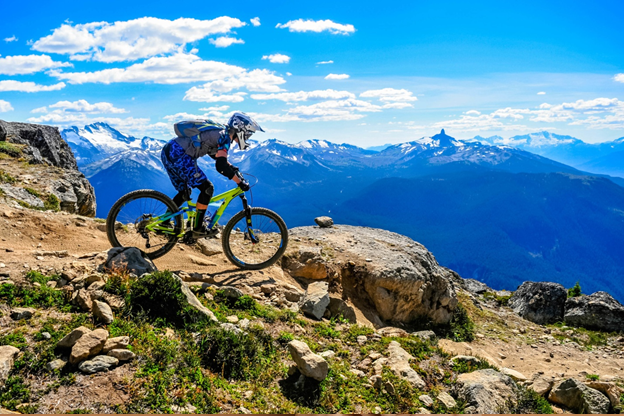 Are you looking for the best mountain biking equipment before you hit the trails? The combination of peaceful tracks and fresh air makes this adrenaline-filled sport a popular one. In 2020, sales of mountain bikes were up by 150%.
If you're a beginner, you should make sure your equipment checklist includes everything you need for an awesome ride. But what biking equipment do you need? You'll also need a mountain bike that matches your needs as a rider.
Are you ready to take mountain biking to the next level? Get your pen and paper ready for this epic equipment checklist!
Mountain Bike 
You'll need a killer set of wheels to take you on your next adventure. Your bike should be comfortable and suit the type of trails you like to ride. If you do a lot of downhill mountain biking, then you'll need front and rear suspension on your mountain bike.
Discuss your requirements with a professional so you can get a mountain bike tailored to your needs.
Helmet
You should always ride your mountain bike with a helmet. Bike riders who wear a helmet are 44% less likely to die from an injury. There are three different types of helmets depending on your style of mountain biking:
Cross country (XC)
Trail
Full-face
Cross country helmets are excellent for long rides because they are well ventilated and lightweight. Trail helmets offer the best of both worlds with great coverage and protection from the sun whilst out on trails. Full-face helmets are necessary for riders who enjoy high-speed, downhill trails with uneven terrain.
Eye Protection
If your helmet does not cover your face, then you will need to protect your eyes from the sun, dirt, and debris on the trail. Most mountain biking glasses come equipped with interchangeable lenses for different scenarios. Downhill riders are better suited to goggles which offer a broader field of vision and security.
Clothing
The clothing that you choose will depend on your location and the types of trails you ride. If you want to start mountain biking then you should invest in some good quality padded shorts and a moisture-wicking top. Armored mountain bike gloves will also protect your hands from the shock of rough trails.
Bike Repair Kit
There's nothing worse than a punctured tire when you don't have a repair kit. Your basic kit should include a patch repair kit, bicycle multi-tool, and a pump. Check out the reviews on sites such as brokenriders.com to help you decide which is the best equipment for storing all your gear.
If your pack can accommodate extras in your kit, then a spare tire and spokes will also help you if you get into trouble. Make sure you check your bike over and do some routine maintenance before you ride to keep your bike in excellent condition.
Find the Best Mountain Biking Equipment
Each rider needs a different set of mountain biking equipment to make the most of their adventures. By using this equipment checklist, you can make sure that you are prepared for any eventuality. Be sure to stock up on food and water for any rides that are longer than an hour.
Did you find this article helpful? Read more articles like this on our blog!