The Benefits of Using 3PL Providers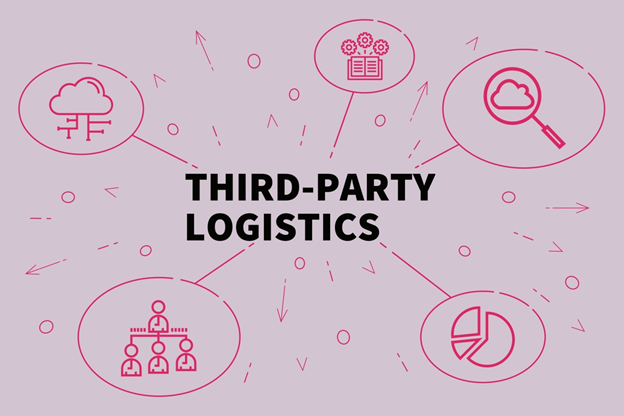 Do you believe you have to handle every operation your business needs in-house? While you may be able to handle things yourself, that isn't always the best choice. That's especially true for logistics.
When 90% of Fortune 500 companies in the United States use 3PL providers in some part of their businesses, it makes sense to see why even large companies outsource the process.
Of course, the benefits of working with 3PL providers aren't always obvious? Keep reading to learn all the biggest benefits of working with a 3PL logistics company.
Save on Operating Costs
It's not cheap to set up an efficient logistics system. You have to have warehouse space, warehouse workers, drivers, vendors, and much more.
For many businesses, small and large, a large operation like this isn't cost-effective. It makes more sense to outsource the work to a logistics company that can do the same work for a lower rate.
One place you save big on logistics is warehouse space. It's not cheap to house all your products yourself. You can use the warehouse space from a logistics company, so you won't need to pay for the warehouse space yourself.
You also use the employees from a logistics company to handle packing and shipping. This capability means you'll have far fewer employees to hire.
You'll also see savings in packaging material and shipping costs. A 3PL provider spends a lot of money with suppliers to get bulk discounts. You probably won't get these discounts since you don't have as much scale.
Save Time
Even if you have a team to handle your logistics operation, that doesn't mean you won't spend any time taking care of things. Your managers still need direction, which means you'll need to spend time making decisions and meeting with your team.
While you will still need to spend some time talking to your logistics supply service, it's much less time than you would spend handling things yourself. Your 3PL services company will handle all the heavy lifting for you.
The biggest thing you need to do is monitor performance. You want to ensure your provider gets your products to your customers on time. If not, you'll need to find another logistics company to handle the work.
Scale Your Operation
You'll have a hard enough time building an operation that works well enough to handle your current needs. It's even hard to scale a logistics operation to serve more people.
Unfortunately, you may not have a choice if you experience unexpected demand. You'll get more orders than you can fill and won't have the inventory or employees to fulfill those orders. The problem is that space and employees aren't easy to find on short notice.
An expert 3PL company will have the resources to handle whatever scaling you need. They'll set aside space in their warehouses and have free employees to meet your new demand. You won't need to worry about unsatisfied customers because you don't have the resources to deal with a growing business.
Use the Best Technology
You don't only need employees and space to run an efficient logistics operation. You also need technology that makes the process easier. Unfortunately, this isn't easy or cheap to set up.
Since a 3PL company handles this at scale, they'll have the latest logistics technology that makes logistics easier.
The good news is that you don't have to invest anything extra to take advantage of this. Any company you work with will have these tools. If not, you should find another company that invests more in its logistics capabilities.
Get Access to Experts
It's not easy to find logistics experts. They're in high demand, so you have to compete to get talent for your organization.
You can access these experts when you work with a logistics company. Even if you handle part of your logistics operation yourself, that doesn't mean your 3PL partner won't provide help if asked.
You can even ask them to audit your current operation. This will give you the information you need to optimize your logistics system, learn how to reduce costs internally, and work more efficiently with your 3PL partner.
Expand to Other Markets
Running a logistics operation is hard enough when operating in your own market. Things get even more complicated when you want to expand globally to sell in other countries.
You need to follow countless other rules if you want to ship and sell across the globe. Unfortunately, learning all those rules isn't easy.
Your 3PL partner will have the partners and expertise needed to set up an international shipping operation for your company. This capability will help you expand your market to sell in other countries.
Reduced Risk
Even if you have a streamlined logistics operation, that doesn't mean you have the means to handle disruptions. Getting a system in place to account for lost productivity is a whole other challenge with logistics.
An established 3PL company has systems in place to reduce that risk. They have backup systems to account for disruptions and quality control to ensure your products make it to your customers in one piece.
That leads to much less risk for your organization and the ability to make decisions knowing you have less to worry about.
Working With 3PL Providers Is Worth the Money
Logistics is one of the most challenging parts of running a product business, so you need all the help you can get to do things right. It isn't always feasible to handle things in-house. Reach out to 3PL providers that can meet your customers' demands and ship your products anywhere you need.
Head back to the blog to find more great tips about running a product company.