How to Open a Café: The Basics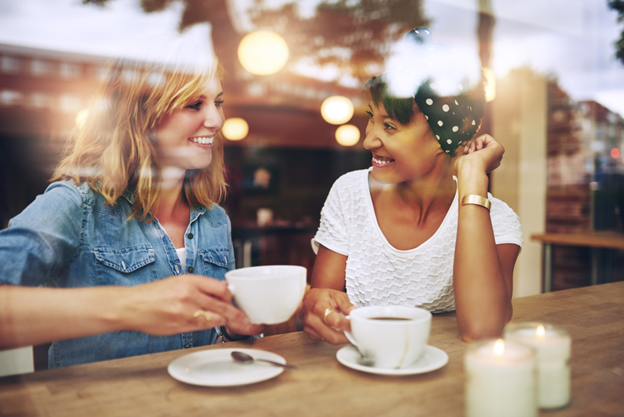 There are over a million restaurants in the United States. It's one of the most difficult industries to succeed in with such a saturated market. But difficult doesn't mean impossible.
If you've held the lifelong dream of operating your own restaurant and wondered how to open a cafe, then this article is for you. We'll cover everything from business plans to designing the interior of your cafe.
Read on for everything you need to know about a restaurant startup.
Create a Business Plan
While it can be very tempting to dive straight in with planning menus and mapping out the interior of your cafe, you're far better off starting with the boring bits first.
We know this can be laborious, but you'll be grateful that you got it out of the way early so that everything will be in place when you start to think about the things that actually excite you about opening a cafe.
Market Analysis
One of the first things you should do for your cafe startup is to analyze the current state of the market in the area you're looking at. Who are the competitors? How much money do they make? When are they busiest?
Scouting out all of these things will help give you a good idea of how your restaurant is going to perform.
Executive Summary
Your executive summary is a short overview of your entire business plan. It usually goes on as the first thing on the plan and helps prospective lenders or investors assess the viability of your business.
Your executive summary will explain why you think your business is profitable, and it will also contain a short financial forecast for the next five years.
Marketing Plan 
Starting a successful cafe will require you to do some excellent cafe marketing. You can plan this marketing out as part of your business plan. When you're trying to create your marketing and sales strategy plans, there are two main things that you should keep in mind.
These two things are positioning and promotion. Positioning and promotion are all about figuring out how to position your cafe to potential customers and how to make them aware of why your cafe stands out from the crowd.
It's likely that you'll also be wondering how to name a cafe, and you'll want to try and address that at this stage.
This can be a tricky part of the process, but stick at it and you'll have a coherent plan together.
Financial Plan
This section of your business plan is why you lay out your current financial state, as well as make realistic projections on the finances of your business in its first few years of trading.
It's another part of the process that may seem boring and confusing, but it's worth taking the time early on to get down into the figures and work out the financial situation that you're going to be in.
Know Your Competition
Although this is covered in your business plan, you should pay extra attention to your competitors. Go round to their cafes and analyze what they do well, what you think you could improve on, and what their customers want.
You should also take some time to go over review sites like Yelp to see what other customers have to say about your competition. All of this research will help you narrow down what you should and shouldn't do with your cafe.
Read up on Rules and Regulations
Opening a business that handles and serves food comes with a wide range of rules and regulations. You need to know these regulations back to front so that you never fall afoul of the law when it comes to food service.
Each state has different rules in place, and it's up to you to find out the rules for the state where you're opening your cafe. These rules cover everything from dealing with allergens to keeping your cafe clean and hygienic at all times.
Get Your Licenses Sorted
When looking up how to open a restaurant, you've probably wondered about the types of licenses that you may need to get. Dealing with a business that served food means that you'll most likely need to obtain licenses at the state and federal levels to operate. You'll also have to obtain even more licenses if you plan to serve alcohol in your cafe.
If you plan on hiring employees, which most cafes do, then you'll also need some more permits for that, including being able to produce an EIN (employee identification number) for each member of staff you hire.
Find the Right Employees
Now then, with all the boring legal stuff and paperwork mostly out of the way, you can get down to brass tacks. Hiring staff should be pretty high on your list of priorities.
Start advertising for job openings and interviewing candidates. Make sure they've got a good work ethic. Any relevant experience is obviously an advantage.
Take some time to think about the kind of work environment you want to foster and make sure you're hiring people that are well suited to it.
Think About Your Menu and Suppliers
Finally, after all that, you can begin to think about things like your menu and where you're going to find your supplies and ingredients. This bit should come fairly easy to you as it was no doubt one of the first things you thought about when you decided to open a cafe.
Think about the theme of the menu that you want, and what kind of cafe you're going for. These things will affect which supplier you end up going with and what kind of dishes and ingredients you want to get in.
Design Your Cafe
Design your cafe as you want it, but you shouldn't shy away from getting some help. If you're unsure of what diners like, then take some time to look at the interior design of the cafes around you.
You also need to consider the equipment you want to use. You'll need fridges, grills, chopping boards, an upright freezer, and everything else you need to prepare your menu.
Learn How to Open a Cafe to Make Your Dream Come True
Running a successful restaurant is a dream for so many people. It's a dream that is difficult to obtain, but if you take the right steps and learn how to open a cafe properly, then you can make that dream come true for you.
If you enjoyed this article, then stick around on our website and check out more of our great business content today.