How to Improve Your Warehouse Operations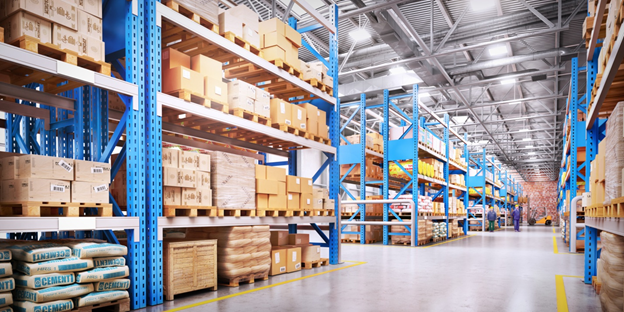 Are your warehouses not as efficient or productive as you want them to be?
An effective warehouse maximizes the area, makes things more simple, and boosts productivity. If your warehouse operates well, clients can get their cargo on time. You can also gain consistent profit.
So, how can you improve warehouse profitability and increase efficiency? Keep reading as we discuss some easy tips for improving your warehouse operations.
Optimize and Maximize All Open Space 
Take advantage of your vertical area instead of expanding your space. For example, you can add high storage units and purchase proper tools for your warehouse. This gives you more efficient storage options, helping you save more in the same space.
Consider the kind and style of shelving used. You might need different types of bins and shelving for various things. The proper storage solutions can keep your products safe and prevent damage and loss.
Handling Outbound and Inbound Shipment
You can find plenty of articles on how to slow down or reduce this area of expenditure. However, it must be your number-one persistent focus to contain profit loss. So hire a consultant to help assist you in competitive bidding.
Organize Warehouse Workspace
Organizing the workplace gives your employees a productivity boost. To organize the warehouse, you don't have to search for or buy extra equipment. Instead, use the wave picking system or improve your lean manufacturing strategy.
Lean manufacturing strategy is when you sort, shine, standardize, set in order, and sustain the workplace. This method can help reduce errors, keep the mess at bay, and improve organization and safety.
Streamline Warehouse Operations
Have you been superimposing further procedures over current longer-term ones for many years? Do order and product flow crisscross the floor and no longer make sense?
Bring a new perspective on your methods and steps used in product flow and order completion. Putting fewer steps and touches typically leads to reduced costs and better efficiency.
Operate With Latest Warehouse Technology
If you run a big warehouse, communication and organization can be challenging. However, you can track your stock in-house and in transit using the latest technology.
Try using a WMS web-based. It can help you with warehouse efficiency, track inventory, and ease of communication.
Offer Warehouse Worker Incentives
Most warehouse workers of many companies prefer keeping wages at the lowest point. However, this usually leads to the transfer of many promising workers to competitors who pay more. Consider offering incentive pay for your employees' efforts to boost employee productivity.
Hire Effective Warehouse Managers
If you're having trouble running the warehouse, then consider hiring managers. Professional managers understand that it's all about performance and quality.
They have the ability needed to run all completion factors to improve the warehouse. Their skills can increase employee morale and the quality of client order completion.
Improving Warehouse Operations
By following these few tips, you can improve your warehouse operations and become more efficient. New and improved storage helps warehouse functions be more organized and streamlined. Improving your warehouse using the proper storage tools is an easy step toward efficiency.
Want to know more about improving warehouse profitability and efficiency?  Then consider browsing through our guides to discover more tips!