How to Choose the Best RV Park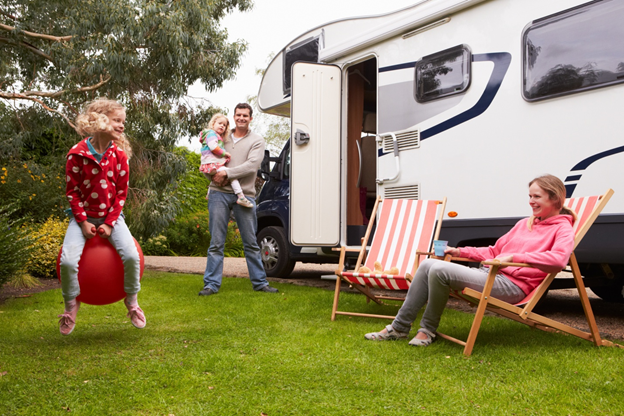 The need to get away from the stresses in life is something we all share. There's something special about piling your loved ones into a mobile home, van, or RV and hitting the open road.
The problem is that finding that perfect RV park to settle in and call home can be a little challenging.
This guide will cover several factors to consider when choosing the best RV park for you and your family.
Whether you're living the nomadic lifestyle or settling in for the long haul at a new plot of land, let's find the ideal place to call home for your mobile abode.
Know Your Needs
If you are looking for an RV park, you need to consider your needs.
What are you looking for in an RV park? Do you need full hookups, or can you get by with just water and electricity? Do you need a lot of amenities, or are you just looking for where to park your RV?
Once you know what you need, you can narrow down your options.
Consider the Location
Where do you want to be? Do you want to be close to the beach or the mountains? Do you want to be in a big city or a small town?
If you want to be close to hiking trails, choose a park nearby. Once you decide on a general location, you can start looking at a specific RV campground.
Research the location ahead of time, as some parks fill up quickly during peak season.
Set Your Budget
Just like with anything else, RV parks come in different price ranges. Determine how much you're willing to spend on a nightly basis, and then start your search.
Be sure to ask about what is included in the nightly rate so you can budget accordingly. Also, be sure to compare prices to get the best deal.
Ask Around 
Talk to friends, family, and other RVers and see if they have any recommendations.
You can also find out information about RV parks by looking online or calling them directly. This will give you a good idea of what to expect in terms of amenities and overall experience.
Key Questions to Ask When Contacting an RV Park
When looking for the best RV park to suit your needs, there are a few key questions you should ask the staff.
Find out if the park can accommodate your RV. Many parks have size restrictions, so be sure to ask.
Ask about the amenities the park offers. Most RV parks offer basic amenities like water and electricity, but some also provide cable TV, Wi-Fi, and laundry facilities.
Ask about the park's policies on quiet hours and pets. Some parks have strict rules about when you can make noise and how many pets you can have, so ask about these before booking a stay.
By asking these key questions, you can be sure to find the best RV park to suit your needs.
When you're ready for your next adventure, go to this page https://natalbanycreekcampground.net/rv-park/ to choose the ideal camping spot.
Choose the Best RV Park for Your Trip
If you're looking for the best RV park for your next camping trip, keep in mind a few things. Once you've found the perfect RV park for your trip, book your reservation and start planning your adventure!
For more advice and inspiration on travel, check out the rest of our blog.