How to Improve Patient Experience at Your Physical Therapy Practice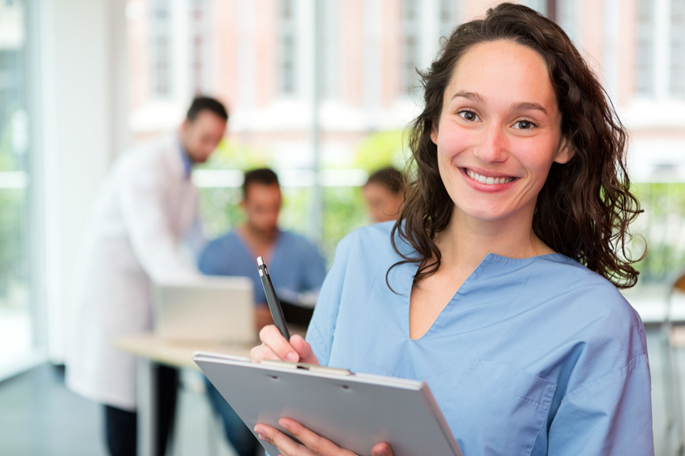 There are few things more rewarding than helping a person. As a physical therapist, you may often encounter patients battling physical ailments. Often, these ailments can affect their mental and emotional fortitude.
That is why physical therapists are a crucial cog in the gears of the medical industry. Many patients see life-long friends in their PT specialists. However, how do you ensure patient satisfaction while doing your job efficiently?
The key to attracting and retaining clients is patient experience. The more satisfied clients you have, the more positive their reviews will be. Your practice will also be the first on their mind when someone asks for a recommendation.
Read on to find out the secret to world-class patient experience delivery!
Brighten Up Your Front Desk
The patient experience begins at the front desk as it's the first sector that patients reach. Thus, your staff at the front desk must know how to make a good impression on your patients.
Does your front desk staff greet your patients warmly while maintaining respect? Do they use cordial responses when patients inquire about your services?
Imagine entering a physical therapy practice with an annoyed receptionist. Even if the receptionist wasn't mad at you, won't you still feel off about going near the front desk?
Now, what would an individual inquiring about your practice feel? It will most likely drive them to scout for another shop.
Improve patient experience by making your front desk staff aware of greeting etiquette. You should also remind your staff that apart from a big smile, they should mind their body language. Note that first impressions are often formed by observing unsaid words.
Aside from your front desk staff, it's also a great idea to enhance your reception room. Remember that your patients are not only suffering from physical pain but most likely from the psychological or emotional effects of their condition.
It would not be harmful to welcome them in a clean room that vibrates positive synergy. Research proves that the environment affects the patient's health outcomes.
Thus, make sure they're comfortable as they wait for their turn by providing cozy chairs. It's also advisable to add warm lighting and soft music background to help clients feel more relaxed.
Provide Speedy Appointment Check-Ins
Waiting times are unavoidable, especially in the healthcare sector as treatment varies. However, as we live in a hectic work, time is a sensitive matter, especially for those who work by the hour. This is why the service provider must take all necessary measures to reduce the wait time.
One way of doing so is to develop a speedy but effective appointment check-in process. Make sure that when patients book a schedule, it will only take 3 to 5 minutes of their time. The lesser the wait time, the better the patient experience will be.
While emergencies are unavoidable, ensure that you stick to your schedule when possible to decrease the waiting period. In most cases, you can achieve this by scheduling your physical therapists' breaks.
For instance, you have more than one physical therapist in your practice. Set their schedules so that their breaks don't fall simultaneously. This is so that there will be an employee present to cater to your walk-in patients' needs at any time of the day.
Keep in mind that long wait times may frustrate your patient and cause them to look for another practice. Should an emergency occur, inform your patients as early as possible and apologize. It also works to provide an update on their schedule when available.
Offer Convenient Billing Process
Even if you make a good impression, all your efforts could go down the drain if you allow your patients to face a long and inconvenient billing system. You may also get bad reviews if they have to deal with billing errors and late and unexpected charges. Therefore, aside from appointment check-ins, you should also try to shorten your billing process.
Make the billing process simple and provide plenty of payment options. Allow them to pay you online and make sure to diversify your bank partners.
Consider using billing software that can streamline your billing process. This not only reduces billing errors but also hastens the process.
You shouldn't also forget to educate your staff on your billing policy. This includes how they communicate with patients asking for general billing inquiries.
It's a good practice to let patients see your financial representative before they start their treatment. This helps them understand the costs, enabling them to create a payment plan in advance. In addition, this practice makes the patient feel that you're with them even in settling bills.
Show Them That You Care
The best way to improve patient experience and boost patient satisfaction is to show them how much you care. Engage and form a positive connection with your patients by personalizing their care.
One way of doing this is to keep in touch with them via SMS, e-mails, or customer forums. In addition, it's touching to greet your patients during holidays and send encouraging words to them now and then.
You should also help them keep track of their schedule by sending reminders. It'll make their patient experience feel more personalized.
More importantly, keep engaging with them even if they're discharged. Not only will this help keep you in the loop with their progress.
It will also help them remember your practice should they need any more services. If not, they'll surely remember you when someone asks for their recommendation.
Use Case Management Software
We've mentioned the use of software to improve the patient experience. The foremost software that you need is case management software.
These allow you to store, organize, and track all client data in one central location. This data could be their contact information, history, case notes, and billing. Some case management software like insight allows you to automate the billing and claiming process.
From flexible templates, customizable and automatic report generation custom fields, and more! Read and learn more about how case management software can improve your productivity and patient experience at once.
Boost Patient Experience at Your Physical Therapy Practice Today!
The cat is already out of the bag! A comfortable reception room with warm front desk personnel makes a difference.
So do speedy and convenient processes and a personalized patient experience that continues even after treatment. Best of all, case management software helps you provide a speedy but effective patient experience.
Now that you know the secrets to improve the patient experience, it's time to experience the magic yourself! So don't hesitate to try these tips today!
Low and behold, we've got more bags to open. So be sure to keep browsing for more tips, tricks, and magic!