How to Choose the Best Travel Backpack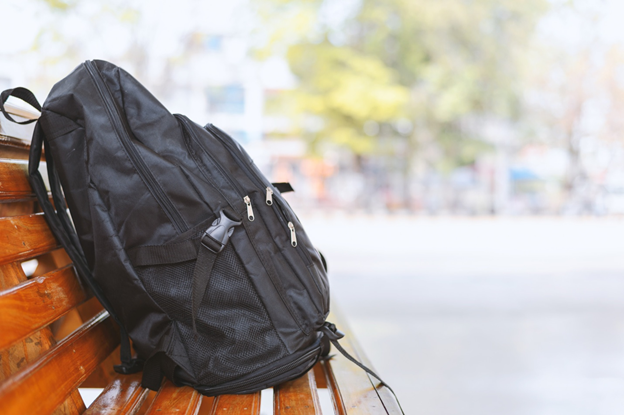 When you're picking out travel accessories, luggage is one of the first choices you need to make. And for the traveler who likes to pack light, backpacks are always popular travel accessories.
But as tends to be the case for any travel necessities, not all backpacks are created equal. And picking out the wrong backpack can easily leave you suffering from pain, stiffness, and reduced mobility when all you want to do is enjoy your journey.
So whether you plan to travel abroad or only need a basic daypack, here are some qualities to look at in a travel backpack.
Weight and Volume
The most important quality of a backpack is its ability to store your belongings as comfortably as possible. To an extent, this depends on your ability to only carry what you need at any given time. But the size and shape of your pack play a role as well.
This is especially the case when it comes to air travel. If you plan on keeping a backpack as either a carry-on bag or a personal item, you'll almost always have strict size and weight requirements to adhere to.
However, some backpack features can reduce weight the weight of the pack itself without sacrificing size or carrying capacity.
The most prominent is the type of frame the pack uses. If you watch old movies about hikers you might remember the big, clunky, external frames that backpacks used to use. These have largely been phased out in favor of internal frames.
Not only do internal frames tend to take up less space, but modern examples are often made out of lightweight-yet-sturdy materials like carbon fiber or plastic. Opting for these over a metal frame cut your backpack's unloaded weight to a fraction of the old-fashioned metal frames.
Padding is another important consideration. While an excess of padding can add unneeded weight, you need at least some in the shoulders, hip, and back. This will help distribute the weight evenly and reduce strain from fatigue.
Material
Backpacks come in all shapes, sizes, and styles. But one of the most important qualities to look for is the material.
In particular, you want a material that can not only withstand regular wear and tear but is weatherproof as well. You don't want to find your electronics or passports ruined after getting caught in a surprise downpour, after all.
Fortunately, you don't have to sacrifice style for function. For some specimens that combine fashionability with durability, check out these mens backpack examples.
Lockable Zippers
Last, traveling can be a dangerous proposition. While it's unpleasant to think about, having a way to secure your bag is a basic necessity to help discourage theft.
Having two zippers that you can lock together is the most basic form of security. But make sure that any lock you buy is TSA-approved.
Keeping Travel Accessories and Necessities Safe
A good piece of luggage needs to combine a lot of often contradictory elements. It needs to be lightweight yet durable, secure yet convenient, and comfortable enough for prolonged use.
It's one of the reasons why backpacks are among the most popular choices for securing your belongings and travel accessories. But they're far from the only option. For more guides on how to pick out the right gear for your next excursion, be sure to keep up with all our latest travel tips.