3 Tips for Writing an Attention Getting Cover Letter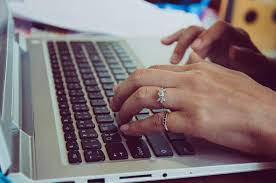 Job hunting is a tricky business that involves a lot of legwork, resume padding and networking. One item that is not always required when applying for a job but can make a substantial difference between getting shortlisted for an interview or not is a cover letter.
The importance placed on a cover letter depends on the potential employer and/or recruiter. Some hiring departments read cover letters closely and use them as a major gauge of suitability, while others barely glance at them, and yet others don't want to see one at all. Regardless, being able to compose a good one remains a vital skill so it is of benefit to keep in mind a few tips.
1. Avoid Using the Same Letter 
While a template might make it easier and faster to churn out cover letters for the many positions you are interested in, it is not a good way to make yourself stand out. It is important to thoroughly research the company you are applying to, including their values, goals, products and services, and tailor your letter to show that your interest is genuine and demonstrate how you would be a good fit for that specific enterprise. Social media has made identifying people easier as well, so it is a good tactic to address the hiring manager by name. Consider cover letter services to help improve yours if you are unsure. 
2. Avoid Regurgitating Your Resume
Your cover letter is for everything you couldn't fit on your resume and to expand on the experiences listed on it. Say what doing something taught you or how it makes you more qualified.
3. Avoid Apologizing
It can be hard not to allude to your perceived failures or missing essential traits. However, the goal of a cover letter is to highlight your achievements and skills, not what you feel you need to improve on.
It is important to remember that a cover letter is essentially a pitch for yourself. Emphasizing good traits while expressing enthusiasm for the company can go a long way.