How to Become Instagram Famous and Make Beaucoup Bucks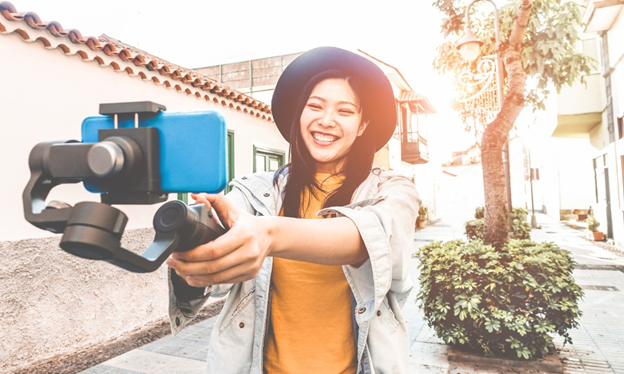 At the end of 2021, Instagram surpassed 2 billion monthly active users. Even if you live under a rock, chances are, you've heard of this social media platform; that's how popular it is.
It stands to reason that if you become an Instagram influencer, you can make some big bucks! But it's not as simple as picking up your phone, snapping some photos and videos, and posting them. If it were that easy, then everyone would be an influencer!
The reality is, it takes a lot of hard work, creativity, and charm to become one. And not everyone's cut out for this.
Are you still interested in becoming an IG influencer though? Then keep reading to see what it takes to and if it's right for you.
Determine Your Personal Brand
Everyone has their own "gimmick" when creating online personas. For the best results, you should try to be as authentic as possible. Not only will it be easier to come up with content, but you won't come off as fake either, which will help attract and retain followers.
If you're having difficulties determining your personal brand, then think about what you hope to achieve. What's the point in becoming IG royalty? What do you want to convey to your followers?
You'll also want to take a look at your "competitors." Unfortunately, some niches are way oversaturated, so it'll be impossible for you to break into them.
If you're determined to elbow your way into an overcrowded niche, then you'll need to get creative. Think about what spins you can put on your content to stand out from the crowd.
For example, the cooking niche is oversaturated, so if you want to join, you need something that'll get you noticed. It doesn't even need to be anything crazy! Maybe you want to do solely wood stove cooking, try recipes from the 1800s, or cook in vintage clothing; pick something unique and stick to it.
Put Thought Into Your Profile Info
One of the most important things you need to do is fill out your profile completely. But don't just sit down and write anything; you need to give it some careful thought.
For one, you need to ensure that everything you put on your IG profile fits with your personal branding. If you have a serious persona but your profile's full of puns and jokes, then it can be confusing to visitors.
Your bio should be short and sweet; anyone looking at it should know who you are and what your content is after 5 seconds. Feel free to use emojis, as these can quickly express things. A picture's worth a thousand words, after all, and there's limited space in IG bios (150 characters, to be exact).
A solid idea is to put your name, the type of influencer you are, your location, and your slogan/motto. If you've got a blog or website, link it here as well.
Pick a Good Profile Picture
Followers will be curious about the person behind the pictures and videos. While being mysterious with your profile picture can work, we don't recommend doing this.
Instead, pick a clear photo that shows your face. Preferably, the picture will have to do with your content; for instance, if you post about food, then maybe pick a photo of you dining at a restaurant.
Whatever you do, make sure you stay on brand!
Post Content Regularly
Once you get the ball rolling and followers keep coming in, you need to keep up with interesting content. Reeling people in won't suffice, as they'll unfollow you quickly if you don't provide them with anything.
Having brainstorming sessions can be helpful. Then, plot out your content on a calendar so you have a steady stream you can rely on.
Interact With Your Followers
People don't want to be passive followers; they're interested in you as a person and will leave likes and comments. So don't leave them on read!
Take the time to acknowledge your followers and comment back. They'll be pleased and will be more motivated to look out for your content.
Make use of polls on your IG Stories too. Not only does it instigate additional engagement with your followers, but it also helps you see what's working and what's not. It can even provide inspiration for new posts!
Market Yourself
Instagram influencer marketing is crucial. If you've got good content, it'll speak for itself, but you'll often need an additional push.
Post about your content all over, such as on Twitter and Facebook. You can even take out paid ads if you have the budget for it.
Getting Instagram free likes can also boost your numbers fast and push your account's content to the top of people's feeds.
Get Sponsors
To really make money on your IG account, you'll need sponsors. A great method is to tag relevant brands in your posts. For example, if you're wearing Nike shoes, tag Nike.
You can also send DMs to relevant brands. But don't just wing it; come up with a convincing pitch first.
You should also leave your posts public. You never know if brands will notice you and reach out!
Become a Top Instagram Influencer With Our Tips
Is being an Instagram influencer more work than you thought? There are a lot of things that go on behind the scenes, but it can be highly rewarding for some people.
If you feel like you're one of them, then you have a great starting point for launching on IG. Just make sure you keep up with branding and marketing, and post content consistently. These things will raise your chances of success!
If you found this article on how to become an Instagram influencer helpful, then keep reading our blog page for more advice!