How Long Does It Take to Buy a House? The Common Timeline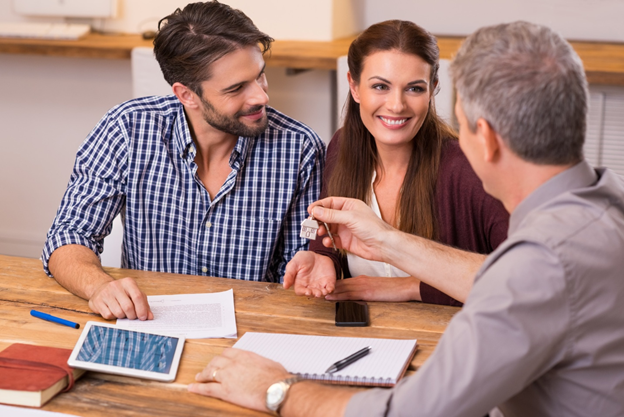 Your boss has asked you to take a huge step. They want you to move away from your hometown to take up a management position at a sister company.
It pays well, so of course, you're going to take it, but now you've got to move. Buying a new home can take a hot minute. If you're going to move in time to start your first day, you're going to need to get started right now.
How long does it take to buy a house? We can walk you through the process and let you know what you can expect. Let's delve right in and get the preparation going.
Preparing to Buy a Home
There's more to buying a home than finding your dream place and giving an offer. You've got to make sure that you're good and prepared before you start shopping around.
To begin, you'll need to organize your finances. Banks tend to be picky. If you don't have a good credit score, they're not going to give you a loan.
That means if you're dealing with a lot of debt, you'll need to tackle that before you put in an application for a mortgage. It can take years to make your credit score better.
If you're already in a good place financially, you can begin thinking about where you want to live. Consider your lifestyle. For example, if you have children, you may want to live near a quality school.
Getting Pre-Approval
Most people don't have the money in their pocket needed to put a downpayment on a house. Not without talking to a bank, anyway.
To begin with the loan process, you'll need to get a pre-approval. You'll have to give the lender all your important financial information, including your tax returns, bank statements, and paystubs. If you're applying with your significant other, they'll have to turn in these documents as well.
The lender will do a credit check to determine how much (if any) house you can afford and mail you a pre-approval letter stating the amount they're willing to give you. This process can take as long as ten days.
Find a Real Estate Agent
Shopping around for a home is almost impossible unless you have an experienced real estate agent on your side.
The easiest way to find a good agent is to ask your family and friends. Doing so should give you a few names that you can get started with.
To help you narrow down your search to one, look up reviews to find out what other clients are saying. It should only take you about a week to find a qualified agent you can trust.
Shopping for Your Dream Home
Looking around at homes for sale and finding the right property for you and your family is the longest part of the process. It could take a year or more to pinpoint your dream house.
Again, things will go a lot faster if you hire a real estate agent. They'll take your needs into account and find homes that meet your criteria and budget.
They can set up house viewings and help you negotiate with the seller. Your agent will even schedule home inspections.
If you don't want to pay a real estate agent's commission, you can shop on your own. Propertyiq.com will help you out.
Make Your Offer
When you find a home that you love, your real estate agent will write up an offer letter for you. From there, the buyer will accept your offer or open negotiations. It can take around a week.
If you're putting in a cash offer, you'll need to submit proof of funds. Paying in cash can speed up the closing process because you won't have to sit on your hands and wait for a financial institution to give you funding.
Put Down Earnest Money
Congratulations, the seller accepted your offer! To show that you're serious about buying the home, you'll have to put down some earnest money.
The seller will be less likely to thrust you back into the shopping process by going with a different buyer if you do.
Schedule an Inspection
You shouldn't move forward with the home buying process without scheduling an inspection. You don't want to get stuck with a house that has a ton of problems.
Your real estate agent will schedule it for you, and you can expect to receive the results within ten days. If there is something wrong with the home, but you still want it, you can negotiate with the seller to get them to agree to repair the damage or lower the asking price.
Make It Through the Closing Process
After you sign the contract, you'll enter the closing process. It can take up to a month to finalize your mortgage. The lender has to make sure that the home satisfies all the conditions of your loan.
If there have been any changes to your financial situation, it could delay the mortgage approval. It's possible that the bank could ask you for additional documentation, which will also slow things down.
How Long Does It Take to Buy a House and Secure Your Dream Home?
How long does it take to buy a house? If you need to start planning a move ASAP, it's time to get a jump on the property shopping process.
It can take well over a year to find your dream home, secure funding, and finish up the closing. Get into contact with a real estate agent today.
For tips that will help you settle into your new space, feel free to explore the rest of our blog.