Forget Surgery! A Guide to Totally Non-Surgical Cosmetic Enhancements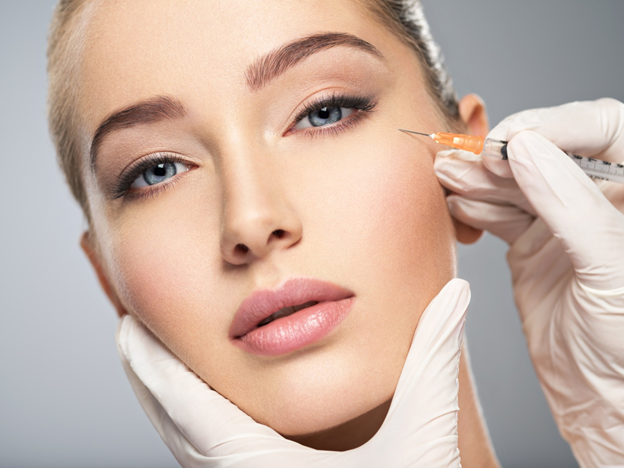 Gone are the days when celebrities had to hide or deny they had plastic surgery.
Some stars openly talk about the procedures they've had and how these benefitted them. They explain how these improved their confidence or reduced their pain (e.g., breast reduction).
Of course, this doesn't mean everyone's following suit. Some may have tomophobia or fear of surgical procedures. If you have second thoughts about going under the knife, you may consider cosmetic enhancements.
That said, let's talk about some popular non-surgical enhancements that can help you show off your best face and body forward.
Beauty Makeover: Starting With a Flawless Skin
Some celebrities are indeed embracing natural hair. However, if you prefer to be hair-free like certain stars, you should look into laser hair removal.
Six sessions could help get rid of peach fuzz. You can also try facials, chemical peels, and microneedling with Botox and hyaluronic acid for smoother skin.
Just remember that, like surgical procedures, cosmetic enhancements also come with risks. For instance, lasers, chemical peels, and microdermabrasion may cause scarring. That's why it's crucial to consult a board-certified dermatologist before scheduling any cosmetic procedure.
Injectable Fillers: What You Need to Know
If you followed anti-aging tips in your 20s, you might not need fillers when you start losing collagen in your 30s. However, if you see fine lines and wrinkles and want to add some plumpness to your face, fillers are worth considering.
They can be injected into lips, forehead, nose, cheeks, and other areas that need volume and smoothing. For the best results, never try to inject yourself with fillers. Always work with a professional trained in dermatology or plastic surgery.
Mesotherapy and Other Cosmetic Enhancements
For skin tightening, one of the best non-surgical procedures is mesotherapy. Invented by Michel Pistor in 1952, mesotherapy injects a concoction of hormones, enzymes, vitamins, and plant extracts to eliminate excess fat and tighten the skin.
Mesotherapy can also help with alopecia. Similar to fillers, you shouldn't try to perform mesotherapy on yourself.
However, you can get mesotherapy needles if you're handling purchases for a medical spa or aesthetic clinic. They're easier to buy now, thanks to online retailers.
Other cosmetic procedures to add to your list are Brazilian butt lift, cryolipolysis or coolsculpting, oxygen facials, and Thermage.
Are Non-surgical Procedures Right for You?
Do your homework if you're considering Botox, fillers, or body contouring. Even if these procedures are non-surgical, they still come with downsides, such as temporary swelling or bruising.
Your budget is also a factor. Some cosmetic enhancements can be expensive, and your insurance will most likely not cover them.
Try to talk to different doctors to understand what's involved. That's the best way to decide if a particular procedure is worth the investment.
Want More Beauty Makeover Ideas?
Did learning about non-surgical cosmetic enhancements make you want to try them?
If you have hesitations, that's okay. Take your time to research and get yourself ready mentally, emotionally, and physically before going for any cosmetic procedures.
For more beauty makeover ideas, you can check our other posts. We also have tons of articles on health, fashion, tech, travel, and more, so feel free to stick around and browse our site for interesting content.