Debunking the Most Common Recreation Vehicle Myths That Exist Today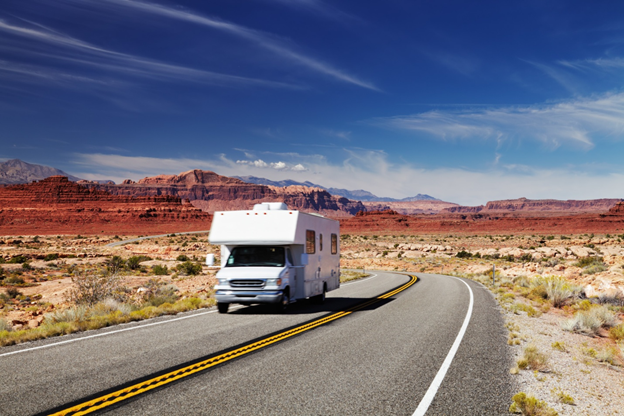 11.2 million households in the US own an RV. This number is rapidly growing as interest in RVing has spiked due to COVID. RVing is seen as a safer way to travel than planes.
If you are considering buying a recreation vehicle, you have probably encountered many RV myths in your research. For example, you might be worried that RVs are expensive and hard to drive. Read on to discover the truth behind these RV myths to help you decide if an RV is right for you.
RVing is Expensive
Between the price tag for the RV then gas, maintenance, and parking, RVing seems like an expensive way to travel. But, RVing can save you money on flights, hotels, rental cars, and other travel expenses. RVing is as cheap or expensive as you make it.
Do your research and get the details on an affordable model that provides you with all the RV essentials. Save money by buying a used RV and find places where you can park for free. Many national parks have free RV parking.
Although RVs are a big investment, they can save you money in the long run.
You Need a Special License 
You can drive most RVs with a standard driver's license. After all, some RVs you don't directly drive. They are towed by a truck instead.
You need a Class B or commercial driver's license to operate an RV in some states. But these are only required for RVs exceeding 26,000 pounds. Most RVs are much lighter, so a special license isn't needed.
RVs Are Hard to Drive 
For beginners new to towing or driving larger vehicles, they can be intimidating and unwieldy to drive. But with a bit of practice, most people can do it in no time.
Although challenging, it is possible to drive your RV through big cities. Traveling through cities takes planning to avoid low clearance roadways and careful turns. Traveling in an RV doesn't mean you have to miss out on places you want to visit.
You Must Stay in RV Parks
RV parks offer hookups and amenities and a safe place to stay during your travels. But they aren't the only option for RVers.
Many national parks have campsites where you can park your RV for free. But keep in mind these camps have size limits and limited parking.
RVs can also park overnight in some parking lots owned by retailers like Walmart. You can also search online to see if nearby private residents offer RV parking.
You Can't Live in an RV Full Time 
Many people live in RVs full time and travel the country. If you want to make your RV your home, you do have to establish an address for residency. You must also register your RV and have a driver's license in that state.
You can work out of your RV to support your travels and bring your pets with you. With more jobs going remote, you only need a cell phone hotspot plan or a cafe nearby with wi-fi to work from home. Many RV parks are pet-friendly, and many pets do well during travel.
RVing Means Roughing It 
Some people think going camping in an RV isn't really camping since you don't get the full experience. But others see RVing as too rough for their tastes. With today's different types of RVs, you have options to get what you want out of camping.
Today's RV accessories and features can provide you with all the comforts of home. High-end RVs can have full bedrooms, bathrooms, and kitchens. Lower-end models offer the basics and provide a more authentic camping experience.
A Recreation Vehicle for Everyone 
Don't let the recreation vehicle myths keep you from traveling the way you want. RVs provide endless options to make your trip as comfortable as home or as close to camping as you wish. With so many types of RVs, there is one to fit any budget and needs.
Are you looking for more travel tips or a destination to take your RV? Check out the travel section of our website for more articles like this one.