Benefits of ESG Reporting Software You Should Know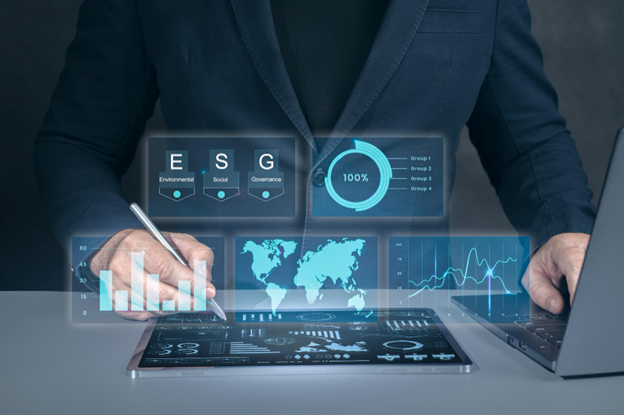 We are all aware that managing and collecting ESG data can be a substantial task for your company. It is because information for ESG reporting must be gathered from several sources, and spreadsheet fatigue is a major problem.
And it can be difficult to sort through the data and create reporting that is simple to update regularly. That's where ESG Reporting Software comes into play. In this post, you'll be reading about the benefits of ESG Reporting Software.
What is an ESG Reporting Software
An ESG reporting software empowers users to simplify the process of gathering ESG data and calculating impacts using the many indicators provided by ESG standards and frameworks. The software accomplishes this using a variety of features, such as:
Data entry is possible by employees from various departments and places thanks to cloud-based access.
Integration with the Internet of Things (IoT) to gather data and reduce duplication.
Computations of emissions using released and approved emission factors.
Modules created to adhere to widely accepted ESG standards and guidelines.
Templates for reporting that may be customized to your requirements and processes.
Real-time data updates provide you with a glimpse of how your business is doing.
Top 3 Benefits of ESG Reporting Software
Access To Real-Time Performance
Monitoring ESG performance is a significant step in determining the long-term risks and possibilities. Access to up-to-date, reliable ESG data should be available to both the company and its investors.
The appropriate ESG software can make this laborious work simpler. Instead of being a yearly endeavor, these platforms can enable regular performance data analysis.
Less Reporting Time
Earlier, manually collecting, analyzing, and producing reports on the data used to take a whole month. But now, all that is required of businesses is the input of all the data; the software will do the rest while giving them complete control over the procedure.
A time-consuming effort to undertake in addition to the manual method is handling complicated data and juggling several sustainability reporting standards. But businesses can automate data integration and report generation with the correct ESG software.
Encourage Sustainable Actions
It is essential to keep in mind that the main goal of ESG reporting is to promote and assess sustainable actions and business practices across industries. However, doing it manually will simply slow down the process and exacerbate the current environmental catastrophe on a worldwide scale.
Utilizing ESG software that is well-designed helps reduce risks associated with waste management and human error.
Choosing the Best ESG Reporting Software
ESG software adoption can change how businesses enhance their ESG performance. The next step is to determine the traits and features to search for in reporting software, now that you are aware of the advantages that such technology can provide for your business.
The finest reporting software should handle all of the most important reporting requirements, not just one.
Choose software that has features that can analyze, integrate, and validate important data on your behalf.
For your disclosure requirements, from the collecting forms to the escalation plans, find a solution that enables you to develop custom reporting templates.
Bottom Line
Overall, ESG objectives have now taken center stage in enterprise reporting as businesses try to mitigate potential risks. Furthermore, businesses are investing in sustainability management tools and ecological solutions more than ever as conscious consumerism continues to grow. Hope this article will help you choose the right ESG reporting software for your business.