A Guide to Your Excavator Options for Your Construction Company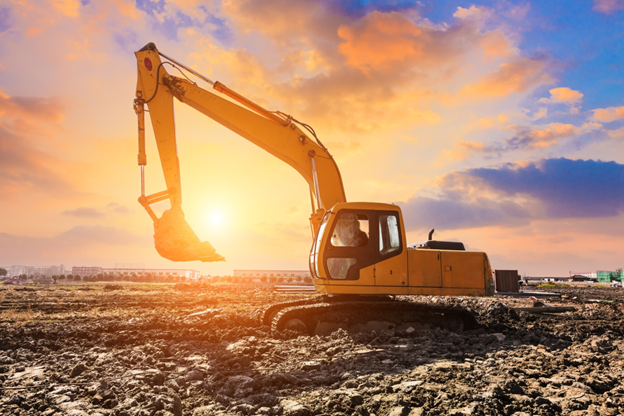 The United States construction industry is on track for explosive growth, with forecasters predicting a CAGR of 8.8% between now and the end of the year.
So, if you're involved in construction, there's a good chance more projects are coming your way soon. If the influx has already started, you're going to need some additional construction equipment to see you through.
An extra excavator or two can help you get the job done quicker and attract even more business your way.
Here's your guide to choosing an excavator type that suits your needs.
Tracked Excavator
Also known as crawler excavators, these machines work well for uneven terrain. That's because they have two rotating tracks instead of wheels, like a tank.
It also offers enhanced stability and is an excellent choice for steep terrain.
Wheeled Excavator
Wheeled excavators are similar to tracked excavators, except they have wheels instead of tracks.
They move faster than tracked excavators, especially on flat, hard surfaces, and are easier to maneuver, too.
Tracked and wheeled excavators are the most popular and versatile types of excavators, and you'll find an extensive product selection available when choosing one of these excavators, including mini versions.
Suction/Vacuum Excavator
Suction excavators suit fragile digging jobs and work well for cleaning up debris. They reduce the chances of damaging underground utilities while you work, but they don't suit large-scale projects.
They use a high-pressure suction pipe and a water jet to remove soil and debris at a rate of 200 miles per hour.
Long-Reach Excavator
Long-reach excavators work well for hard-to-reach areas thanks to their extendable arms with a range of up to 100 feet. They're ideal for places where the operator can't work safely close to the area they want to dig.
Hydraulic Shovel
A hydraulic shovel is a powerful digging machine with a large bucket capacity. They work best for lifting large rocks and minerals in mining operations and aren't suited to smaller jobs.
Dragline Excavator
Dragline excavators are useful for working underwater, deep pile driving, and very deep excavations. They can dig as deep as 213 feet or more.
They operate differently from regular hydraulic excavators and have a hoist rope system to lower and raise the bucket.
Skid Steer
This highly maneuverable construction gear works for digging pools, clearing sites, and removing debris. They're great for narrow areas and small sites, but they operate on wheels, which makes them unstable on uneven terrain.
They differ from mini excavators in that the boom and bucket face away from the operator.
Dig a Little Deeper
Did you know that you had so many choices when it comes to the different types of excavators? A little research goes a long way toward saving money and increasing efficiency in your business.
A new excavator can help you venture into new territory for your construction business. So, take a deep dive into all your options before you decide.
Whether you need an excavator or vacation inspiration, we can help. Browse our blog for all the best information about a huge range of topics.