7 Tips to Help You Become a Social Media Influencer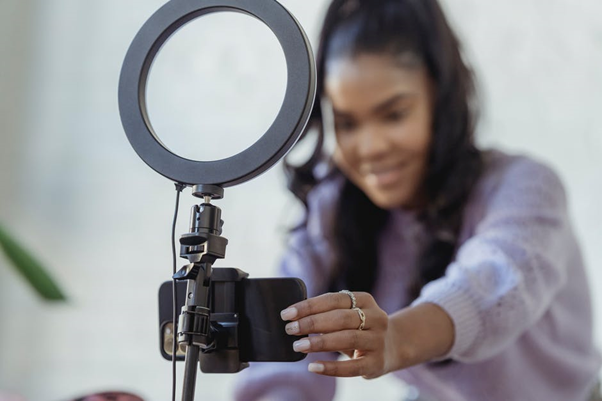 Did you know that more than 595 million people from around the globe installed TikTok on their devices last year?
TikTok, and other social media platforms, are a great place to learn, connect with people, and grow a brand.
If you have something to share with the world and want to become an influencer, there are a few things to try.
Keep reading if you want to learn how to become a successful social media influencer to fulfill your dreams!
Identify Your Purpose
One of the first steps in becoming a social media influencer is to identify your purpose.
When it comes to social media influencing, everyone has a goal or dream in mind that they are trying to fulfill. Think about the things that are important to you and what you hope to get out of becoming an influencer. Some people want to sell their products or services, while others want to help inspire people.
Knowing your purpose from the beginning will help motivate you through the process. Try to network with people following the same purposes so that you can align yourself in the right environment.
Set goals based on your purpose and periodically audit yourself. Make sure that you are always staying true to your purpose and passions.
Find a Niche 
There are all types of social media influencers, which means that you can focus on the niche that you feel most comfortable with.
Jot down a list of your interests, areas of knowledge, and expertise. Take a look at this list and pay attention to the topics that you feel like you could talk about endlessly. Try to pick a niche that is vague enough to have plenty of content to develop, but defined enough to pick a target audience.
Spider maps are a fun tool to brainstorm ideas. You can use these lists and tools as a guideline for making posts. If you can't find a topic to discuss, go online and search current trends or concerns with your niche topic.
Be Consistent
When it comes to growing your social media following, you need to understand the importance of consistency.
Posting at the same times and days of the week helps viewers build trust and loyalty to you. You should be posting content often enough to keep your audience engaged and your name fresh in their minds.
Other ways that you should be consistent are with your video and imaging editing, along with formatting.
Know Your Audience
As much as people would like to appeal to every crowd and generation, the task is difficult, if not impossible to accomplish.
After you identify your purpose and niche you can select your target audience. The audience will help you determine which platform will be the most beneficial. Pay attention to the groups of people that are interested in the topics that you want to cover.
If you want to become a social media influencer for parenting, your target audience would be women of parenting age or couples trying to adopt. If you want to appeal to the younger crowds, you might have better luck using TikTok.
Engage With the Crowd 
Whether you post 1 or 10 times a day, you must engage with your audience and crowd.
When people don't get heard in your comments or messages, they are less likely to listen to your message. You can follow your audience and competitors to help build up your niche and find a place for your voice. Increasing TikTok likes will give you the chance to connect through comments and messages.
If you don't put effort into your audience, they won't stick around and watch your videos. This prevents people from becoming successful since they can't devote the necessary time.
Think Outside of the Box
Have you ever been scrolling through social media and different pages were posting the same things?
This often happens when people see news articles, but it is becoming common on social media posts as well. Now is the time to think outside of the box and find a way to make viewers come to visit your pages. You can show off special talents, take people on adventures, and find new ways to connect with people online.
Standing out from the rest is necessary to be successful in this industry. When people are viewing the same information, they quickly get burnt out and have no interest in the content.
Focus on Quality
Most ways that people connect with an audience via social media are with pictures, videos, and text.
No matter what types of content you post, you want to ensure that they have excellent quality. When videos are blurry or have sound issues, they can be difficult to watch for viewers. Before making any posts, edit your work to make sure that there aren't spelling errors or problems with uploads.
You should pay attention to comments when you post content. Many viewers will share their experience with your content and let you know if there are any technical errors. Much like any other industry, quality should be prioritized over quantity.
Can You Become a Social Media Influencer? 
Finding out if you have what it takes to become a social media influencer can be a process, but it is rewarding.
If you get inspired and have a purpose to fulfill, connecting with people around the world on social media can help. Think about the things that are most important to you and start building your name while helping others.
Don't be afraid to think outside of the box and try something that's yet to be done successfully.
Be sure to check out our blog for more articles about digital marketing and making the most of social media!