7 Breweries Every Beer Lover Should Visit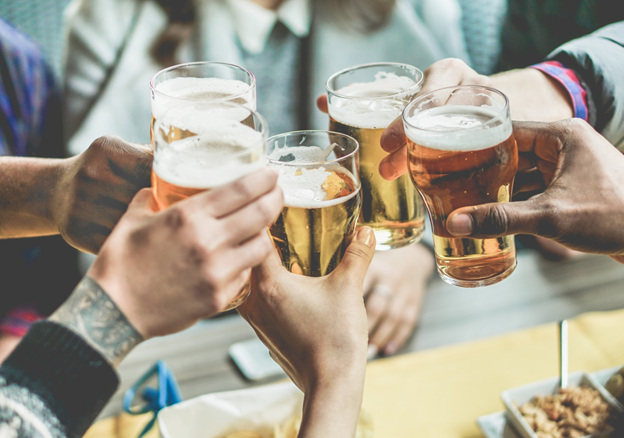 Did you know the National Beer Sales & Production Data records that the beer market is a $100 billion industry?
This means that if you're one of the beer lovers, you're bound to run into something new and exciting at every turn.
Of course, not every beer brewery is going to be worth your while. Some rise to the top with the quality of their products, some with their experiential value. And some with an intoxicating combination of both.
Keep reading to find out which breweries you should visit on your beer-centric road trip across the US.
Remedy Brewing
Remedy Brewing is one of the many brewery companies that beer lovers should visit.
Housed in an old firehouse in North Carolina, Remedy has a taproom that's always bustling with people enjoying a pint or two.
Their beer is fantastic, and their staff is always happy to chat with you about your favorite brews. You can visit https://www.remedybrewco.com/ if you want to learn more about the company.
Allagash Brewing 
The brewery is in Portland, Maine, known for its Belgian-style beers. Allagash Brewing offers tours of the brewery and tastings of their beers.
They also have a retail store where you can purchase their beers to take home with you.
Stone Brewing Co.
Stone is renowned for its exceptional beers, many of which are award-winners, and their state-of-the-art brewery options are not to be missed. A tour of the facility is a must, and afterward, be sure to enjoy a few pints in their on-site beer garden.
A visit to Stone Brewing Co. Won't disappoint you!
Yuengling Brewery 
Yuengling Brewery in Pennsylvania and known for their traditional lager, they also brew a variety of other styles including porters, ales, and stouts.
A visit to the brewery will give you a chance to learn about the rich history of this American institution.
New Belgium Brewing 
Fort Collins, Colorado, New Belgium, is one of the largest craft breweries in the United States.
They offer a wide variety of beers, from their flagship IPA to their seasonal sour beers.
Russian River Brewing 
Russian River is founded in 1997 by Tim and Natalie Coughlin. The alcohol brewery is in Santa Rosa, California, and features a taproom, gift shop, and beer garden.
The Coughlins are passionate about their beer and strive to brew the best possible product.
Sierra Nevada Brewing 
The flagship beer, Sierra Nevada Pale Ale, is a happy masterpiece that has inspired countless other breweries to brew their version of the American Pale Ale.
And for those who like their beer on the dark side, the Sierra Nevada Porter is a rich and rustic delight.
Every Beer Lovers Should Consider a Brewery Visit
Many breweries spread across the United States are worth a visit to beer lovers.
Some notable examples include the Remedy Brewing, Allagash Brewing, Stone Brewing Company, Yuengling Brewery, New Belgium Brewing, Russian River Brewing, and Sierra Nevada Brewing.
So if you find yourself with some free time, visit one of these amazing breweries!
If you'd like to discover more great travel tips, be sure to check out the rest of our site.