5 Things to Remember Before Buying a Dining Table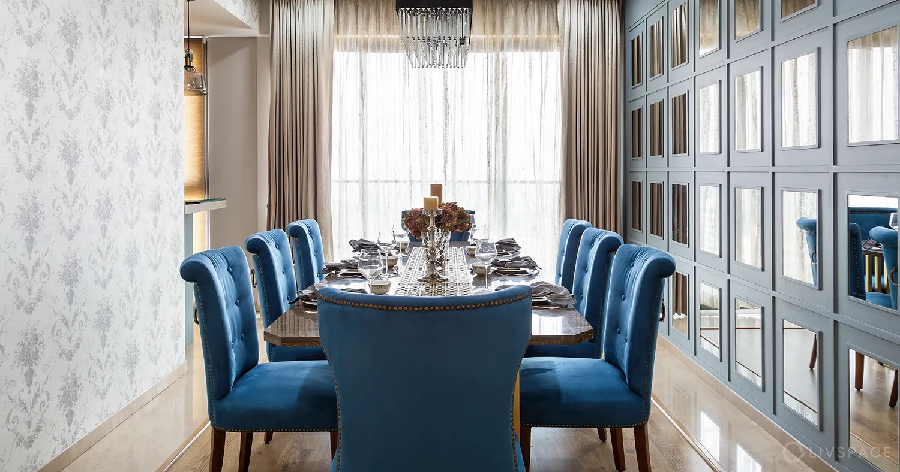 Most people would agree that the dining area is where the family bonds together during meals, may it be a special occasion or just a simple gathering. It may not seem important, but a dining table is one important asset and investment in your home. Even if you think you won't use it often, choosing the best table that perfectly represents you and your family is still necessary.
How Can You Choose the Best Dining Table for Your Home?
A dining table is a good investment, especially if you're one of those people who like to keep things for long. But if you are a mover and you like to change things occasionally, it is also necessary to pick the right table for you.
Here is a list of things for you to do and consider before buying a dining table, depending on your preference, style, and personality.
Your Space
Before anything, it is crucial to measure your dining space first. You don't want to waste time and money by buying an incorrectly sized table. It is vital to consider how much space you want to take up. Make sure you don't buy a table that's too small or too large for your area.
The Shape Is as Important as the Size
Square and rectangle are the most common dining table shapes, but there are also other shapes such as round and oval. However, just because you found a cute table doesn't mean you have to buy it immediately.
You have to think about how it will fit your dining area first. For example, an oval table will best fit a rectangular room.
It is sometimes not good to use a round table for a rectangular room because the remaining space would seem odd and irregular. A rectangular table in a square room is also not recommended.
Watch Out for the Type of Table Support
Trestle – If you're the type of person who likes to work on dining tables and you enjoy resting your feet on the table support, then a trestle base is perfect for you.
Pedestal – A pedestal leg is only suitable if you don't often use your table or you are comfortable even when your legs and feet are simply resting on the floor because this type of base is placed underneath the centre of the table and it won't provide you much legroom. So, if it's okay if your knees sometimes touch the leg, you can opt for a pedestal table.
Legs – Go for a simple type of legs if you want a simpler and more minimalist looking table. You can never go wrong with a four-legged table because it complements pretty much everything.
Consider the Material
Choosing the material of your table can also be tough because it also affects the table's cost and style. But if you want something classy and cozy, choose a wooden table. If you want an alternative, you can also pick a veneer rather than solid wood.
If you're looking for more style and aesthetic, a stone tabletop, such as marble and quartz, would be your best choice. These would effortlessly make your home more elevated and exquisite.
Other choices for tabletops include glass and plastic. Metal is also an option, but it is mostly used for table support rather than a tabletop.
Explore the Colours
Modern homeowners are brave enough to try out bold colours that pop out in their homes. But you also have to be careful in mixing and matching these colours because you might end up living in a rainbow-themed house.
However, nothing beats a classy looking home if you keep it clean and choose neutral tones for your table and other furniture.
You must consider these five things first before buying a dining table. Always make sure that you invest in the right table because it is where you often work and bond together as a family and a team.