3 Reasons Why Body-Shaping Swimwears are the Best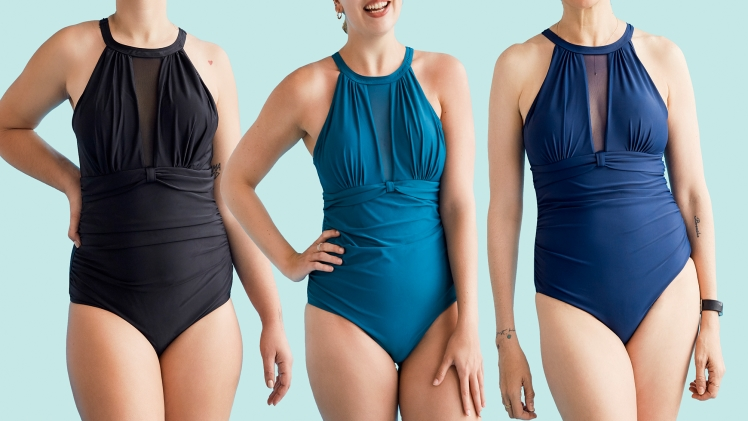 Summer is the time to hit the beach, and whether you are ready or not, everyone will be there to enjoy the sand and sunset. With the visit to the beach comes the need for stunning swimwear. Whether your goal is to look slimmer or showcase your curves, shapewear or shaping swimwear is a great way to emphasise your body type.
There are many benefits of choosing a body-shaping swimsuit. It improves your posture, increases muscle tone, and the instant confidence of looking good in designer swimwear. This is also great for those who want to cover up some more skin than regular swimwear can't do. People who go through tremendous weight loss or pregnancy get stretch marks, which need time to go away. But it shouldn't stop you from going to the beach. The summer is the best time to be at the beach, and you must enjoy it.
Everyone doesn't need two-piece swimwear or follow the trends, and simple one-piece swimwear is an ideal choice when you are not in a mood to suntan/sunbathe. Shaping swimsuits are also the best choice for a beach volleyball match or a frisbee play with your friends or family.
Why is body-shaping swimwear a good choice for you?
1.Plenty of designs to choose
The shaping swimsuit comes in many designs and styles. It may look like a regular swimsuit you can see at the beach, but it provides extra support. You could opt for styles like halters, one-piece, tankinis bandeaus, etc. It is available in all these designs, and these creative designs can be chosen for your requirement. These swimwears never lag in designs and trends.
This swimwear also helps cover up stretch marks and areas you might want to hide; mothers of newborns and people losing weight prefer this swimwear. It makes you comfortable and carefree during the trip to the beach.
2.The quality and comfort of the material
This swimsuit is remarkable, i.e., this material is made of nylon and other comfortable and fit materials for the body. Not just the comfort, but the swimwear is made of primarily sustainable fabrics like soul, econyl, reprieve and hemp.
These recycled fabrics are not at all brittle as popular belief. These fabric materials are fashionable and durable at the same time. Many swimwears have antimicrobial properties as well, which attracts more people to buy them. You can have fun in the water, sand and be carefree about the dirt and dust on the swimwear. These qualities make swimwear the best choice for a beach vacation.
3.Is it suitable for all body types?
Shaping swimwear is for everyone, and the body type doesn't matter at all. The body-shaping swimsuit comes in many varieties and can fit almost any body type.
These swimwears never compromise fashion over function. It does not just fit perfectly for all body types; it also keeps up with the trends that are going on in the fashion world.
Finally, it is you and your choice that matters. You must wear what's comfortable for you and never be afraid to unleash the creative and fashionable side of yours. Always wear what's comfortable for you physically and mentally, and arrive at the beach with style and confidence.