What Are the Most Common Emergency Dental Procedures?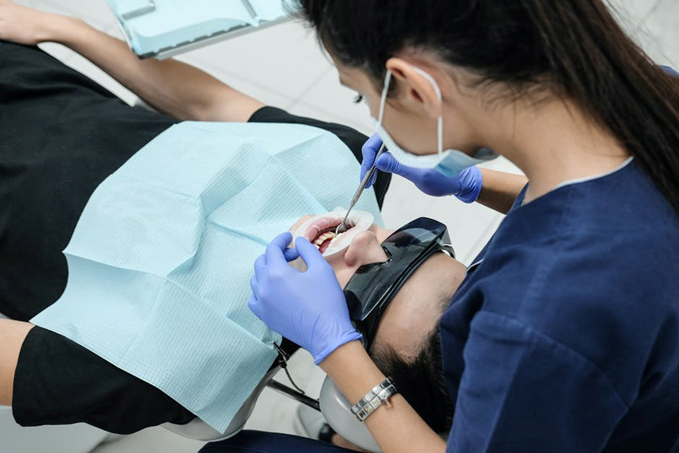 Did you know that visits to the emergency room for dental conditions don't always result in a good solution? Patients get antibiotics or pain medications and are sent home. Their dental conditions remain untreated.
Do you know what to do if you have a dental emergency? Do you know what types of emergency dental procedures resolve these sudden problems?
Keep reading to find out everything you need to know about dental emergencies and the procedures that can resolve them.
Types of Dental Emergencies
What is a dental emergency? What isn't? It's important to know when to seek immediate help and when you can just wait for your dentist to schedule you for an appointment.
Persistent Pain/Bleeding
If you have pain that is severe and persistent, you may have an emergency situation on your hands. If you have an abscess, swelling, a fever, or a loss of appetite, these can be symptoms of a serious condition. You should seek help right away.
Likewise, if you're experiencing bleeding in your mouth that won't stop, emergency care is warranted.
Mouth Injury/Accident
If you're involved in an accident and injured your mouth, emergency assistance may be required. If your mouth suffered an impact or a laceration or you have a tooth that has been cracked, knocked out, or loosened, contact help immediately.
Types of Emergency Dental Procedures
You've determined you need emergency help. There are several procedures that should solve your dental problem.
Root Canal
If your tooth has an infection or has been severely injured, the dentist might perform a root canal. In this procedure, the dentist will remove any damaged tissue and flush out the tooth's roots and pulp. After the root canal, the dentist will either place a filling over it or suggest a crown.
Tooth Reattachment
If your tooth falls out, rinse it, then place it back in place or tuck it into your cheek. Try to get to emergency services within 30 minutes. Your dentist may be able to reattach your tooth if you attend to the problem quickly.
Extraction
If your tooth is beyond saving due to infection or injury, it may need to be extracted. Your dentist will numb the area to extract your tooth. After you've had a little time to heal, you will need a follow-up appointment. Recovery from this can take up to 4 months.
Fillings
Sometimes a filling coming out can cause enough pain to warrant an emergency visit to a dental clinic. There, a dentist can clean out the tooth and replace your filling. If you are curious about composite fillings, learn more here.
Non-Emergencies
Though they may be uncomfortable, there are conditions that don't require emergency treatment. If you have a small chip, non-persistent pain or sensitivity, or your cap or crown comes off, you can simply call to get an appointment on your dentist's regular schedule.
Know What to Do
It's important to know which situations are dental emergencies. It's equally important to understand the emergency dental procedures that may help your condition. Knowing what to do and what to expect should lessen your anxiety when dealing with a problem tooth.
Don't leave without checking out our blog for more tips and tricks to improve your lifestyle.