Vivir en España: A Quick Guide to Moving to Spain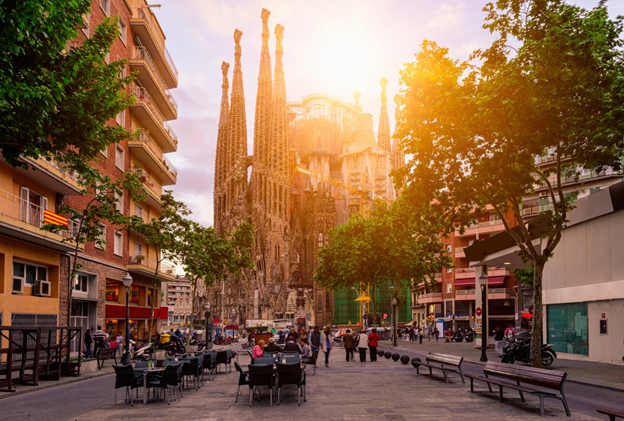 Spain is an alluring destination for expats who enjoy a slower pace of life and an excellent climate.
But moving to Spain isn't as simple as packing up your things and going. You need to know the ins and outs of Spanish residency and citizenship before making the big move.
To learn more about living in Spain, keep reading to find a quick guide to moving to Spain.
Pros and Cons of Moving to Spain
Spain is a popular tourist destination for a lot of reasons. The architecture and historical landmarks are well preserved. The Mediterranean atmosphere, diverse landscape, tasty food, and passionate culture are a must-see and experience.
In general, living in Spain is relatively affordable compared to other Western European countries.
Spain has a number of islands including the popular tourist destination of Mallorca as well as the party island of Ibiza. It has a well-developed infrastructure with a good network of roads and railways.
Unless you're already fluent in Spanish, you'll likely face some language barriers.
The Practicalities of Making the Move to Spain
Firstly, learn Spanish before moving. This will make settling in much easier, as you will be able to communicate with your neighbors and navigate your new surroundings.
Secondly, think about working in Spain. Spain is a great place to work, but your job prospects will depend on your skillset and whether you can speak Spanish fluently.
Thirdly, find somewhere to live. There are many different types of accommodation available in Spain, from apartments for sale to villas. Do your research to find somewhere that suits your needs and budget.
Finally, enjoy your new life in Spain! With its stunning scenery, delicious food, and rich culture, there is much to explore in this beautiful country.
Navigating the Culture Shock of Moving to Spain
Siestas are a very important part of Spanish culture. This is the time when most businesses and stores close for a couple of hours in the afternoon so that people can rest and relax.
Spaniards also love to socialize and have a strong sense of community. They often gather in public spaces to socialize and have fun.
Additionally, family is very important to Spaniards. They tend to be very close with their extended families and often live in close proximity to each other.
It's important to be prepared for a culture shock. However, once you've adjusted to the Spanish way of life, you'll likely find it to be very rewarding and enjoyable.
Spain: A Welcoming and Beautiful Country
This quick guide will give you all the information you need to get started if you are planning on moving to Spain. From finding a place to live to learning the language, we've got you covered. So what are you waiting for? Start your adventure today!
If you found this helpful, please feel free to browse through our other blogs to learn more!