The Ultimate Guide to Family Friendly Las Vegas Attractions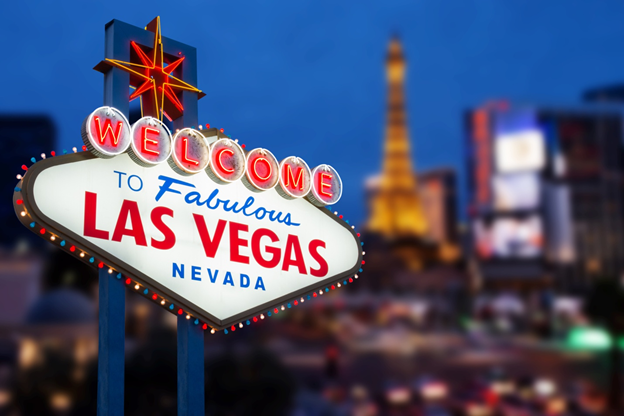 Have you ever wondered what it would be like to take your family on a fun and exciting vacation to Las Vegas? It's a place packed full of fun, attractions, and incredible experiences that are sure to be memorable.
Spend a day at an amazing theme park or a pool and buffet breakfast. Check out a morning rodeo, shop at the world's largest open-air shopping center, or watch dolphins jump.
Now, let's take you a little further to the different Las Vegas attractions.
Las Vegas Indoor Skydiving
Families visiting Las Vegas can enjoy plenty of outdoor activities, shows, and attractions. However, there are also many family-friendly indoor activities to keep everyone entertained.
One popular indoor activity is skydiving at one of the many skydiving facilities in the city. While indoor skydiving may not be suitable for young children, it is a great option for families with older kids and teens.
Topgolf Las Vegas
Visiting Topgolf is a must when you're planning a Las Vegas vacation! With tons of games and activities for all ages, Topgolf is the perfect place to spend a day with the whole family. From hitting balls to enjoying tasty food and drinks, there's something for everyone at Topgolf.
High Roller Observation Wheel
When it comes to family-friendly attractions in Las Vegas, the High Roller Observation Wheel should not be missed. This attraction gives visitors the chance to see amazing views of the city from 550 feet in the air. The best part is that there is no age limit, so everyone in the family can enjoy this activity.
Free Las Vegas Attractions on The Strip
If you want to experience the best free entertainment in Las Vegas, visit the musical fountains at the Bellagio. Stroll along with a pedestrian-friendly Fremont Street Experience, watch the free Volcano show at the Mirage or take a gondola ride at the Venetian.
There's also the world's largest chocolate fountain at the Bellagio, the free Siegfried & Roy's Secret Garden and Dolphin Habitat at the Mirage, and the famous "Welcome to Las Vegas" sign. Kids will love seeing the piranhas and baby alligators at Flamingo's Wildlife Habitat, and everyone can enjoy the free lion shows at the MGM Grand.
M&M'S World
Las Vegas is a popular destination for families, and there are plenty of family-friendly attractions to keep everyone entertained. M&M's World is a must-see for all fans of the popular candy, and there are plenty of interactive exhibits to keep the kids entertained.
The nearby Coca-Cola Store is also worth a visit, and families can stock up on their favorite drinks and snacks before heading back to their hotel.
Shark Reef Aquarium
This amazing aquarium is home to more than 2,000 animals, including sharks, stingrays, and sea turtles. Your family will be able to learn all about these amazing creatures while getting up close and personal with them. Shark Reef Aquarium is also one of the few places in the world where you can see a Komodo dragon!
Discover the Best Family-Friendly Activities in Las Vegas
If you're looking for Las Vegas attractions that your kids would surely love, this guide is a must-read. From family shows and kid's clubs to roller coasters and water parks, there's something for everyone.
So what are you waiting for? Pack your bags and head to Vegas for a family vacation you'll never forget.
And of course, check out all the other travel content on our blog.