The Complete Guide to Choosing Roller Skates for Kids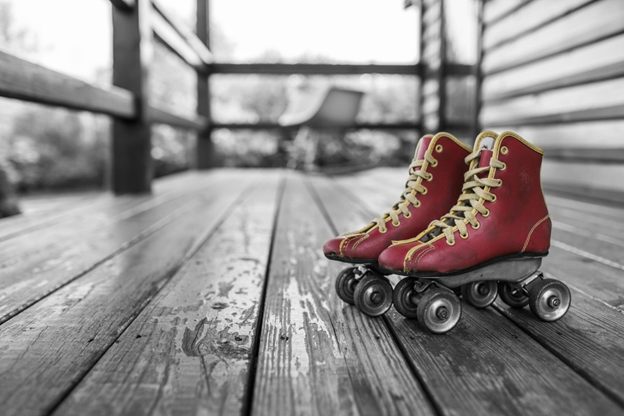 Did you know that the first roller skate was invented back in 1760 by John Joseph Merlin? Choosing roller skates is a fun and exciting experience to share with your children, but there are a lot of things to know when you start shopping for the different types of roller skates. Part of the process of finding skates for younger kids is comparing skate prices and finding the right roller skate sizes.
There are options for everyone when it comes to getting roller skates for beginners, so you need to know about the benefits of inline skates and quad roller skates before making a final decision. The good news is that you're in the perfect spot to learn more about choosing roller skates for your kids for the summer of 2022.
Keep reading this article to learn more about picking out the perfect skates for younger kids today!
Different Types of Roller Skates
The first thing that you need to know when you start shopping for the right roller skates for beginners is determining which types of roller skates are best for your children. There are many options, but the two most popular are inline skates and quad skates. Learning the pros and cons of these two different types of roller skates is the best way to start.
Here is a closer look at the two best types of skates for beginners.
Inline Skates
Inline roller skates are also referred to as roller blades, and they're a great option if you're looking for roller skates for beginners. These types of skates really took off in the 1990s after movies like Brink!
They're a great option if you're trying to find roller skates that will allow you to reach high speeds. They have much higher wheels than quad roller skates which means that you can maintain your forward momentum much easier with these skates. If your children plan on roller skating outside then you're better off getting them inline skates.
A big reason why inline skates are a better fit for outdoor use is the wheels. The wheels on inline skates are often softer, which means that they'll grip the terrain that you're skating on much better. You'll have an easier time dealing with bumps and debris with inline skates as well.
These skates work by using a single axle featuring between three and five wheels, though the most popular configuration is four wheels. Most rollerblades have a high-top boot to provide a greater level of protection and stability when you're out and about. These skates were invented for use by hockey players during the off-season.
Quad Roller Skates
Quad roller skates are another great option if you're choosing roller skates for your children. These are the roller skates that typically come to mind when people picture roller skates and roller skating rinks. They're often designed with indoor use in mind but you can modify them for use in the great outdoors.
There are a number of designs out there to choose from when it comes to roller skates for beginners. The newer quad roller skates have an appearance of a sneaker with four wheels underneath, which allows you to add a bit of style and character to your skates. The older versions are built with functionality in mind so that you have the support that you need when you're out for a skating session.
The traditional version might be a better option if your kids are learning to skate for the first time. The more stability and protection your kids have, the easier they'll learn how to be one with their wheels.
The quad roller skate design uses four wheels on two separate axles. The design is quite similar to that of a car, with one axle in the front and another in the back. You can also choose between a high-top or low-top design when you're choosing roller skates with a quad roller skate configuration.
Pricepoint When Choosing Roller Skates
Now that you know the two main options when it comes to choosing roller skates, it's important to know what you're going to spend.  There are different price points out there and with these price points comes different levels of roller skate quality.
$50 Price Point
You can get a number of different types of roller skates at the $50 price point, but when you start comparing skate prices you'll notice a big decline in quality at the lower end of the spectrum. Many in the skating community refer to skates at the $50 price point as toy skates because they're not stable or robust and they don't tend to last long.
These skates are a great option if you're getting skates for your children or for beginners that want to get better at skating before making a big investment. One thing to keep in mind is that these roller skates are not designed with performance in mind. You run the risk of your kid becoming disenchanted with skating if you get them skates that don't do their skills justice.
Many skates at this price point are made of cheaper materials like plastic. The flimsy building materials make your child more prone to experience accidents since they won't have the stability that they need.
Still, they're a great option if you want to introduce your children to the joys of skating while operating on a tight budget. Your kids will still love these skates.
$50 to $100 Price Point
Anything between $50 and $100 when it comes to choosing roller skates for kids is going to be a great starter option. You'll get skates that won't break the budget while still getting a quality roller skate that will last for a long time. This price range is the perfect spot to find quality beginner roller skates.
You'll get skates that have features for providing stability to the person wearing them and learn the skills necessary to become a great skater. The materials used on these skates are much better as you'll get vinyl boots rather than plastic ones. The wheels will also roll in a smoother manner for a better skating experience.
Make sure you check out https://www.rollerskatedad.com/best-roller-skates/ to find some of the best roller skates for beginners. You can get a great bang for your buck when you're stopping for skates between $50 and $100.
$100 to $200 Price Point
Once you break past the $100 price point you'll find the best options out there for skates for younger kids. These skates use the best building materials for a lightweight skate that still provides stability and protection. You can also customize these skates to match your needs, preferences, and overall style.
These are a great option if you're looking for roller skates for beginners when your kids are a bit older. Choosing roller skates that your kids can customize will make them happy because they will match their usual aesthetic. They won't be embarrassed to wear their roller skates if they can choose how they look.
They can pick out the wheels that they want as well as the plates and toe stops. There are endless possibilities when you start shopping for skates in this price range.
Roller Skate Sizing
It's also important to think about roller skate sizing when you're starting the process of choosing roller skates for your kids. It's up to you to decide if you want to purchase roller skates that fit the current foot size of your child or get a size bigger for them to grow into the skates. It should come as no surprise that children are always growing.
It can feel like a bit of a waste of money buying an expensive toy or accessory for them that they'll outgrow in a matter of months. Sometimes it's better to opt for roller skates that are a bit big on your kids now so that you get more value for your money.
It's good to get roller skate sizes that are one size bigger than what your child currently wears but anything more than that creates an accident waiting to happen. You're also asking for trouble by putting two pairs of socks on your child's feet to make the roller skates snugger. This will cause your child's feet to sweat more and lead to painful blisters.
The best approach is to have your child wear one pair of socks and tie the boots of the roller skates as tightly as possible while still keeping them comfortable. You'll give your child more stability when they're skating around and you'll decrease the odds of them getting blisters.
If you're worried that your child is going to grow a lot over the next few years then you should consider getting quad roller skates. They're adjustable to accommodate different foot sizes so your child can grow with their favorite roller skates.
Age
Another big thing to consider is the age of your children when you start choosing roller skates for them. Younger children will be more than happy with toy skates no matter their appearance or materials used. Younger kids are more concerned with having fun when they're skating around rather than how their skates look to others.
If you have older children that want to get into roller skating then you might need to think more about the appearance of the skates. A great approach is to bring them with you when you're choosing roller skates for them. They'll know the look that they want and be happy with their roller skates.
Skating Style
You also need to think about the skating style that your kids enjoy when you're choosing roller skates. Some people enjoy skating due to participating in roller derbies while others enjoy skating through parks for exercise. The different types of roller skates are suited for different skating activities.
If your children are longer and just getting started with skating then you're better off getting them some recreational roller skates. They'll enjoy these skates and become familiar with the skills needed to become a great skater. From there, they can find the skating styles that they enjoy the most and get the appropriate skates for those activities.
Skating Safety Gear
It needs to be stated that roller skating is an activity where accidents and injuries happen. Choosing roller skates is one thing but you also need to start shopping for the right safety gear to ensure that your kids are protected when they're out on their skates. A helmet is a great start but you should also look into getting a full-blown safety gear set.
You need to invest in a helmet that fits your child well, along with some elbow pads, knee pads, and wrist guards. These pieces of safety equipment will keep your child safe and prevent injuries like scuffed knees and broken wrists.
Many people are prone to falling backward when they're on roller skates, which means that elbow pads and wrist guards are vital for keeping your child safe in the event that they fall and have an accident. Make sure the wrist guards that you purchase have guards on both sides to keep your child's wrists stable if they do fall.
Benefits of Roller Skating
There are tons of benefits that come with participating in roller skating. It's a great form of stress relief and physical activity, which means that your kids will be happy and healthy when they're skating. It's also an effective way of having lower blood sugar levels and more muscle growth since it's an explosive physical activity.
Your child will also improve their coordination and their balance since roller skating is a difficult skill that requires great balance to succeed. Most of all, your child will gain more self-esteem and confidence thanks to their roller skating skills.
Now You're Ready to Start Choosing Roller Skates
There is no better time than now to start choosing roller skates with your children since summer is right around the corner. Make sure that you're looking at both types of roller skates and comparing skate prices before you make a purchase. It's also wise to consider the roller skate sizes if you think that your kids will continue growing at a steady pace.
For more helpful and fun articles on a range of topics, make sure you check out the rest of our website today!