Singapore's Top Kids' Arcades: Fun and Engaging Entertainment for the Little Ones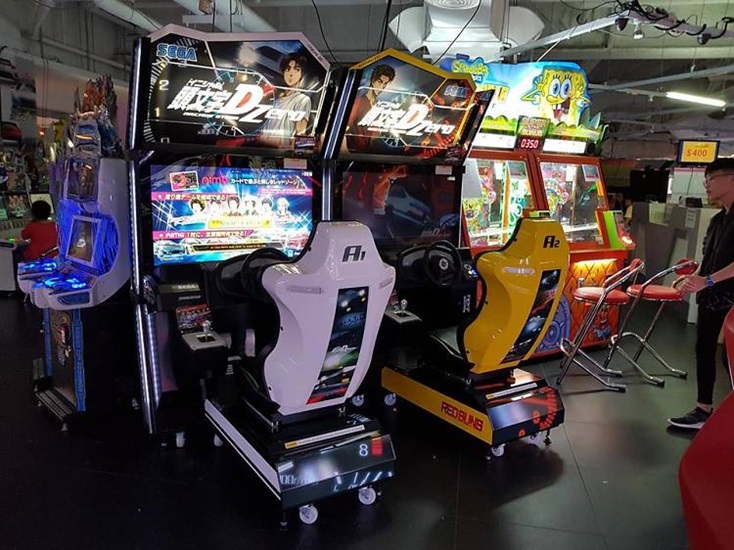 Finding engaging and age-appropriate entertainment for children can be a challenge, but Singapore's diverse range of kids' arcades offers a multitude of exciting and interactive experiences that cater to the younger crowd. These arcades provide a safe and entertaining environment for kids to have fun, socialize, and develop skills through various games and activities. We'll explore some of the top kids arcade singapore, offering a variety of options that will keep your little ones entertained and enthralled.
A family-friendly arcade that features a wide range of games and attractions suitable for children of all ages. With a mix of arcade games, redemption games, and interactive attractions like bumper cars and mini bowling, Timezone provides endless entertainment for kids and their families. The brightly lit and welcoming environment makes this arcade a popular choice for birthday parties and family outings.
Singapore's largest arcade and offers a fantastic selection of kid-friendly games and activities. This popular arcade boasts an impressive array of claw machines, redemption games, and interactive experiences like air hockey and basketball hoops. With its colorful and vibrant atmosphere, and sure to captivate and entertain kids of all ages.
An indoor activity park that combines the excitement of an arcade with the physical challenges of a sports center. This unique attraction features a variety of games and activities designed to engage children and promote physical fitness, including trampolines, climbing walls, and obstacle courses. Singapore also offers an arcade area with kid-friendly games, ensuring a well-rounded entertainment experience for the little ones.
It is an innovative indoor playground and arcade that offers a wide range of activities designed to engage and entertain children aged 12 and under. This interactive play space features various themed zones, including a ball pit, a bouncy castle, and a mini race track, as well as an arcade area with age-appropriate games. It is focus on educational play makes it an ideal destination for families seeking fun and engaging entertainment for their children.
Singapore, situated in Great World City, is an indoor playground and arcade that offers a diverse array of games and activities for kids. With its jungle-themed decor, Amazonia Singapore provides an immersive and exciting environment for children to explore. The arcade features a selection of kid-friendly games, while the playground includes a multi-level play structure, a ball pit, and a mini-golf course.
The kids arcade singapore arcades offer a variety of fun and engaging entertainment options that cater to the interests and abilities of younger children. From classic arcade games and redemption games to interactive attractions and educational play spaces, these family-friendly destinations provide endless amusement and enjoyment for kids and their families. By visiting one of these top kids' arcades in Singapore, you can ensure a memorable and entertaining experience for your little ones.