Should School Buses Have WIFI?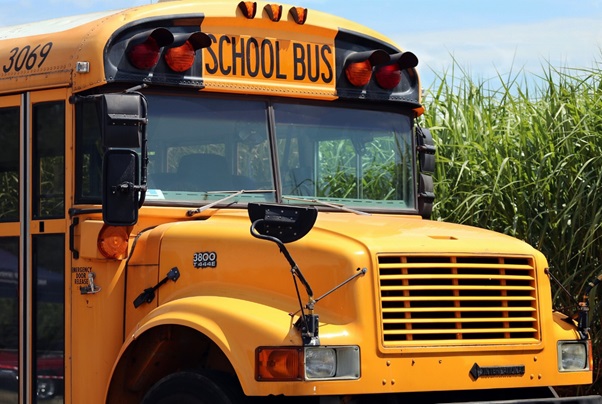 Students spend a ton of time on school buses throughout their education. Should they have free Wi-Fi?
During the COVID-19 pandemic, many school districts used buses as internet hotspots. This allowed students without internet access at home to take part in virtual learning. Now that most schools will be back in person this fall, should the districts still provide internet on school buses?
We're going to weigh all of the factors and explain why free Wi-Fi on school buses is a good idea. Let's dive in.
Free Wi-Fi Helps Students in Need
The pandemic made it very clear that not all homes have internet access. Even with schools returning to in-person learning, some homework assignments require internet access.
Free wifi on school buses will give students a chance to catch up and stay on top of their tasks. It's an effective way to close the gap for students who might otherwise fall behind without the right resources.
Kids Spend Ample Time on School Buses
School buses aren't just used for the commute to and from school. They are also vital for school field trips, sporting games, and other events. Students can end up spending several hours a week on school buses, which makes access to the internet even more important.
School Buses With Internet Are More Secure
When a school bus has an internet connection, it's easier for parents and educators to track the students. Plus, in an emergency situation, it can be used to get help to the bus faster.
An internet connection also makes it easier for the bus driver to communicate with dispatchers, which helps buses run smoothly on their routes. It can also monitor bus drivers so that parents feel safe with their children on board.
Real-time camera access also makes the bus more secure. To learn more about bus security with an internet connection, check out this product.
It Gives Students Their Time Back
Students spend anywhere from half an hour to an hour and a half on their bus ride to and from school. Students involved in sports and traveling extra-curricular activities spend even more time on the bus.
Without free Wi-Fi, they can't spend their time on the bus productively. An internet connection can give them their time back when they get off of the bus. That means they can focus on their game, spend time with their families, and get the rest they need.
Students Deserve Wi-Fi On School Buses
In the past year and a half during the COVID-19 pandemic, students have suffered from a lack of resources to effectively learn at home. They had to be extremely adaptable, and now that school is back in session, they deserve the best from their education.
Plus, it's impossible to live without Wi-Fi today. As adults, we expect it at coffee shops, libraries, airports, and even fast-food restaurants. Students deserve the same access to the internet, and free Wi-Fi on school buses is a great way to give it to them. For more education resources, check out our other blogs.