Perks Of Popular Flooring Options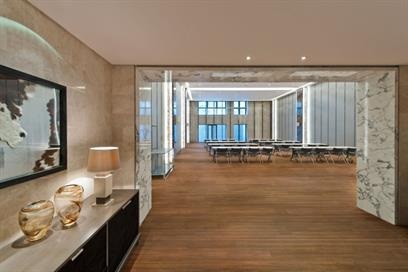 There are some of the specific flooring options that hold massive popularity due to their attributes. This flooring option constitutes sheet vinyl flooring, luxury vinyl planks flooring and tiles, laminate flooring, builder-grade hardwood flooring, and ceramic tile. It is essential to get an idea about these flooring options' benefits to opt for the best one.
This excerpt will only provide the advantages of these flooring options, which will help you acquire the best ones.
Sheet Vinyl plank Flooring
It is equipped with numerous options that provide a look of both stone and wood
This flooring option is durable and water-resistant
It is effortless to keep clean.
It is an apt choice for installing over uneven or cracked subfloors.
If you are renovating your flooring, then this can be the best choice. However, it can be used for different purposes also.
Luxury Vinyl Planks and Tiles
Provides a wooden or natural stone "look" without making a difference in the price
Installing LVT and LVP type of subfloor is too easy
It feels soft to touch and walk on
It prevents moisture and humidity and withholds any kind of temperature change.
Though this is a trending flooring choice, the non-eco-friendly approach makes it quite depreciating. It also gets discolored from excessive sunlight.
Laminate flooring
It comes with numerous options to choose from that look like Hardwood, cement, and stone flooring. One of the popular ones is the wood laminate flooring
While installing the Planks attaché together and provides ease in installing.
It doesn't fade from sun exposure.
These are the Low maintenance flooring options which are easy to clean
These flooring options are equipped with mildew resistant attributes.
This option is also good though it has some faults, such as the faster wear than enough compared to other flooring materials.
With these options in hand, you can make an effective decision to choose an effective one. This will help you in the best possible ways as these advantages define the quality of flooring. Opt for a mid-level one that doesn't cost you much and provides all-round benefits.