New-Age Decor Ideas to Transform The House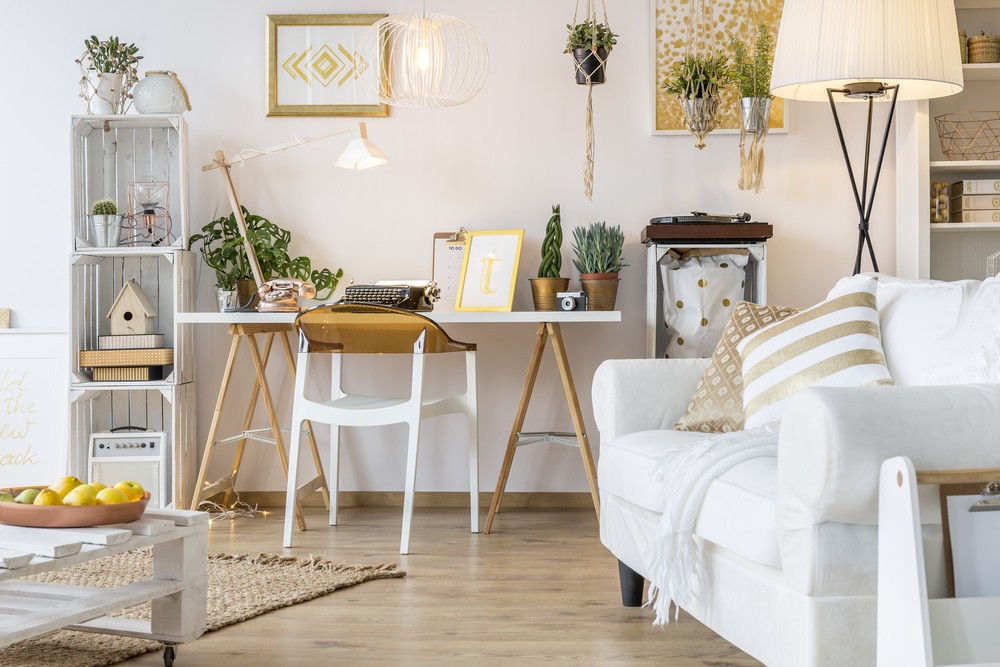 It is every now and again seen that when something beautiful hits the eye, it instantly finds its way to the heart. But that is the thing about cozy, intimate corners. No matter where people come across them, they sketch an ever-lasting impression that goes on soothing and comforting their souls in all times to come. If they have such a powerful impact on one's mind and heart, ever thought the difference they would make if at all they were to be created in their own homes? Just imagine waking up to spirited, sparkling spaces and then slipping into peaceful sleep there each night. It will most certainly add up to energy, vitality, and positivity in both person's and the house's personality.
There are countless ways to face-lift any regular space. One can, for instance, begin by changing the wall colors, introducing some textures and themes, or simply accessorizing corners and rooms. While the former options might prove to be more time-taking and expensive at once, the straightforward choice would be to bring in some graceful and exquisite décor items home. These could be in the form of artifacts, wall clocks, photo frames, small plants, and many others. The variety for all sorts of décor is vast both online and offline. One can explore statement wall hangings, small contemporary relics, and cute little succulents all over the internet. The recent collection of LED and hand-made photo frames is amazing. Check out new options and buy any photo frame online. All that is needed to get started is a vision and driving energy. Here is a thoughtfully curated list of home décor ideas that can transform live-less spaces into chic corners right in a jiffy!
Quirky Wall Clocks – Wall clocks were once an essential article in the house for keeping a track of time. But now, the market is flooded with quirky and contemporary types of wall clocks like printed, geometric shapes, leatherette, and others that reflect on a modern understanding of the concept of time.
Side Table Artifacts – Side Tables and corners are big game-changers when it comes to playing up spaces. These small areas can be accentuated using some figurines, flower vases, small succulent plants, or even scented candles. These can make the aura radiant and invigorating instantly.
Decorative Flowers – Flowers are undoubtedly adorned by young and old alike. While original flowers might up to watering and maintenance hassle, the artificial decorative flowers are synthetically produced in a plethora of exotic colors, are easy to maintain, cheaper, and also do not depend on seasonality! Just scout through online stores and have them delivered in no time.
Photo Frames – Who doesn't like to create beautiful memories with near and dear ones around? It's all that matters in life. Photos are special tokens of the bygone times that bring back sweet memories and always find a special place in homes. Sensing their importance, many new variants of photo frames are available like wooden, mother of pearls, ceramic, handcrafted, and others that enhance the grace of the photographs.
Green Options – Pushing up the elegance quotient of flowers a notch higher, the newest entrant in the category are small organic plants. These require little or no water and sunlight and emit immense positivity, good energy, and life in all spaces. These are also very helpful with pranic healing and mental wellness.
Transforming a house is no rocket science. It is just small steps that can add up into a dream house. Setting, atmosphere, and intricate details are sure to weave magic for everyone who is watching the space.