How Much Is Laser Hair Removal? Plus 6 Other FAQs About the Procedure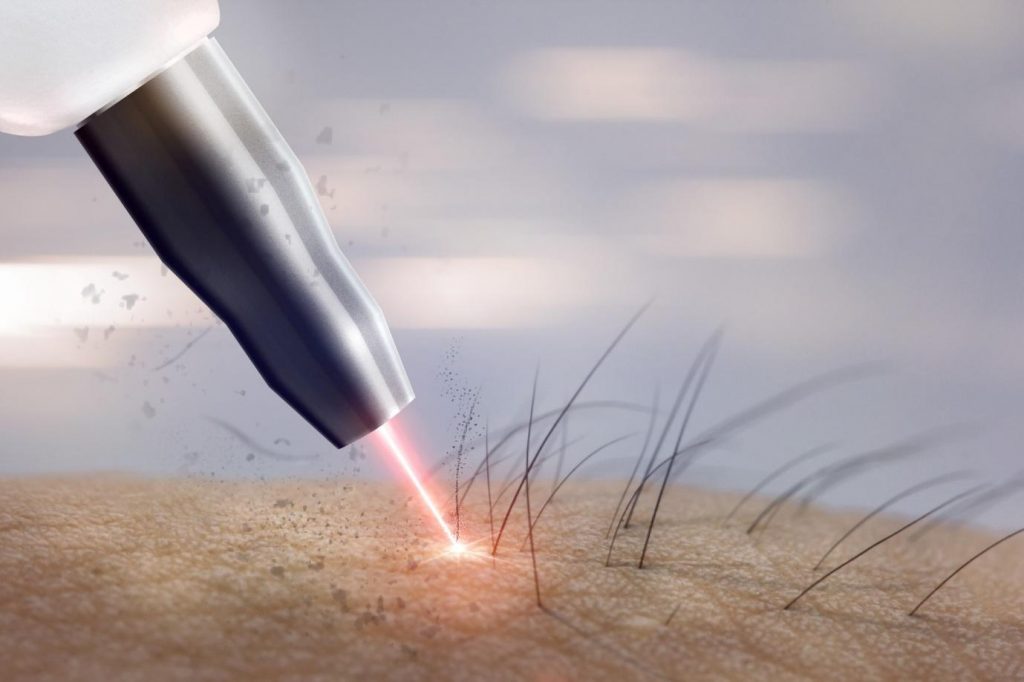 Are you sick and tired of endless rounds of home hair removal? Do you wish you could say goodbye to pots of wax, upper lip strips, and noisy epilators?
If so, put down that razor and check out laser hair removal.
2020 saw a 34% increase in demand for hair removal procedures, and for good reason. Laser hair removal claims to produce lasting results with no downtime.
Are you intrigued? Then let's answer the burning question, "How much is laser hair removal?" We also explore the answers to 6 other FAQs.
How Much Is Laser Hair Removal?
The latest figures show that the average cost of laser hair removal in Canada is $285 per session. You may need 6 to 8 sessions to achieve the results you want.
The actual cost boils down to a few factors. These include:
The size of the area being treated

The color of your hair

Your skin tone

The type of laser the clinic uses

Whether a doctor or other clinician performs the hair removal
The most effortless hair to remove is dark hair against light skin. If your skin tone is darker or your hair is fairer, sessions may take longer and cost more. 
How Much Is Laser Hair Removal for Your Face?
As the face is one of the smaller areas people want hair removed from, it can be one of the most cost-effective. Most people request:
Upper lip 

Chin

Mid-brow

Forehead

Sides
The amount it costs will depend on the number of areas you cover each session. For example, on the face, you may be able to treat your upper lip and chin in the same session. 
Hair on the face grows back more quickly than other parts of the body. This means that you may only need to wait approximately four weeks between treatments. 
At an average cost of CAD285, expect to pay CAD1,710 for six sessions.
How Much Is Laser Hair Removal for Your Armpits?
The hair under our armpits is some of the most luxuriant on the body. Because it is so dense, removing it takes more time and will likely need more sessions than other body parts.
You may need up to 8 treatments to entirely remove the hair. You'll need to allow six weeks between treatment sessions. This allows the technician to zap the hairs at the correct time in the growth cycle.
Based on the average cost of CAD285 per session, eight laser hair removal sessions for armpits will cost up to CAD2,280.
How Much Is Brazilian Laser Hair Removal?
Brazilian laser hair removal is a treatment for the entire pubic area. It takes around one hour per session, and you may need 6 to 12 sessions to tame it fully. 
At CAD285 per session, Brazilian laser hair removal costs between CAD1,710 and CAD3,420. 
How Much Is Full Body Laser Hair Removal?
If you're looking for a complete solution to body hair issues, full body laser hair removal is your best option. You'll probably need to get some follow-up treatments for maintenance. But this treatment will remove hair from:
Bikini line

Underarms

Back

Chest

Arms

Neck

Face

Legs

Feet
Clearly, this is going to take some time. Usually, a minimum of 8 and probably up to 12 sessions will be needed. The total cost?
Between CAD2,280 and CAD3,420 to get that all-over, hair-free feeling.
Top FAQs About Laser Hair Removal
Laser hair removal may involve some upfront costs. But it can significantly reduce your ongoing hair removal costs. Let's consider a few more questions many ask about this popular treatment.
Am I a Candidate for Laser Hair Removal?
In the past, laser hair removal worked most effectively on people with light skin tones and dark, coarse hair. Obviously, this left quite a lot of people out. 
Laser technology has come a long way in recent years, and today, people with darker skin tones can also benefit from laser hair removal treatments. Clinics use the Fitzpatrick Scale to determine who is a good candidate for laser hair removal.
What Happens During a Laser Hair Removal Session?
First, the technician will clean the skin and apply a topical anesthetic cream. 
The laser will be set up for your skin tone. This helps remove as much hair as possible while not burning the skin. During the session, the laser focuses its energy on a small area, about 1cm square.
The hair follicles burn. This damages them but does not eradicate them. Depending on the area being treated, sessions may be as short as 5 minutes or up to 30 minutes. 
Is Laser Hair Removal Painful?
Modern laser treatments are not painful. Some say it's like having a rubber band snapped against the skin. But for many, the treatments are not painful at all. 
Topical numbing creams help to make the treatments even more comfortable.
When Will I See Results?
You won't see results right away, as it takes time for the hair to fall out. Around one to three weeks after your first treatment, you should notice a difference. Then after every treatment, you'll see the hair becoming increasingly sparse.
How Do I Prepare for Laser Hair Removal?
It might sound weird, but you actually want to avoid hair removal for six weeks before your first treatment. This allows the hair to grow and be at the right stage in the growing cycle to be targeted by the laser.
Also, avoid tanning – fake or natural – before your treatment. 
Then, 24 hours before your treatment, carefully shave the target area. This will allow the hair to be at the right length and visible enough to be targeted by the laser.
How Long Will the Results Last?
Laser hair removal can be a permanent solution. However, hormonal changes in our body can mean that hair starts growing again. If that happens to you, you might need a couple of extra sessions.
Ready for Laser Hair Removal?
Did you wince a little at the answer to the question, "How much is laser hair removal?" It's true; it's an investment. But lots of clinics offer great deals that bring down the cost.
Also, compare it with the ongoing cost of hair removal products, not to mention the time and discomfort! Laser hair removal is an excellent solution for staying silky smooth year-round.
If you've enjoyed this article, head on over to our Fashion section for more tips on looking your best.