Escape into a Book: Inspiring Reading Nook Designs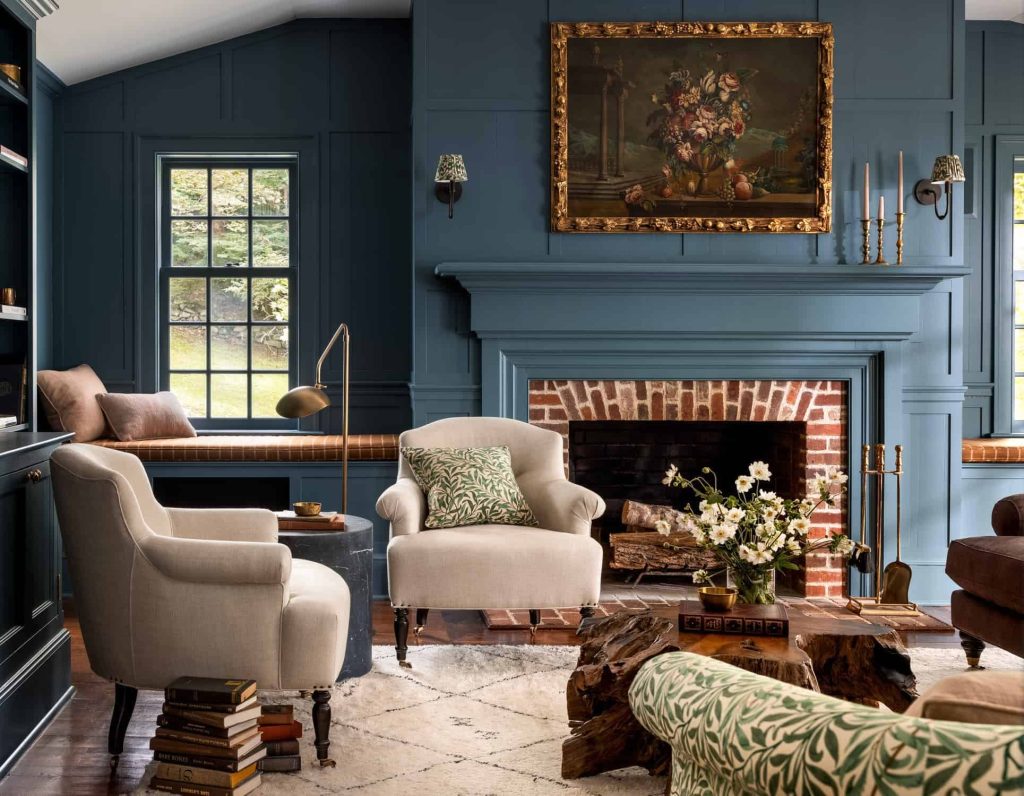 Every reader deserves their own special spot where they can curl up, prop up their feet, and forget about everything else as they journey through new minds and ideas. With these clever design solutions, creating an inviting little corner full of comfort and inviting bookshelves won't take long at all!
Rustic retreat
For book lovers looking to create the ultimate cozy reading nook, the rustic retreat design is a great option. This design embraces the charm of a cabin in the woods, using reclaimed wood accents, plush cushions, and a faux fur rug to create a warm and inviting space. To complete the look, warm lightings such as string lights or a vintage lamp can be added to create a beautiful rustic ambiance. 
Imagine curling up with your favorite book in this rustic oasis, surrounded by the natural feel of the wood and the soft touch of the faux fur rug. It's a perfect escape from the hustle and bustle of daily life, even if it's just for a few minutes.
Bohemian bliss
Imagine curling up with your favorite book in a cozy, bohemian oasis. With a little creativity, you can transform any space into a colorful and eclectic reading nook. To achieve the perfect boho vibe, start with a low-lying hammock chair as the centerpiece. Add colorful tapestries hung on the walls and a patterned rug to add texture and warmth. 
Don't forget to incorporate plants and macramé wall hangings to bring the space to life. Finally, add plenty of floor pillows for comfortable lounging. With these simple elements, you can create a bohemian bliss reading nook that is perfect for relaxing and escaping into your favorite novel.
Window wonderland
If you're a bookworm looking for a cozy spot to read, a window nook might be just what you need. The benefits of this design are twofold: natural light for ample reading time and a stunning view to enjoy while you're lost in a good book. It's important to make the most of the space, so consider building a window seat with storage to keep extra books or blankets tucked away. 
Soft cushions and decorative pillows will provide a comfortable place to settle in while bringing a personal touch to the space. With the right design, your window nook could become your new favorite spot to unwind with a great book.
Coastal chic
Escape to the seaside without leaving the comfort of your home with a coastal chic reading nook design. This theme is all about capturing the essence of the beach while incorporating soothing colors such as light blues and whites. By using natural materials such as rattan or wicker furniture, you can bring a touch of the outdoors inside. 
To create the perfect atmosphere, add nautical elements like seashells and rope accents to complete the look. You can even customize your pillow designs with the use of htv for an added touch of creativity. With these simple additions, your reading nook will transport you to a peaceful coastal retreat as you delve into your favorite book.
Scandinavian simplicity
If you're looking for a tranquil spot to get lost in a good book, a Scandinavian-inspired reading nook is an excellent choice. Characterized by a minimalist aesthetic, this design is all about keeping things simple and uncluttered. To create a serene environment, incorporate light-colored woods, neutral colors, and clean lines. A comfortable armchair should be the centerpiece of the nook, accompanied by a sleek side table to hold your book and a floor lamp to provide ample lighting. With this design, you'll have a calming space where you can kick back and let your mind wander.
Garden oasis
By incorporating floral patterns, botanical prints, and fresh greenery, you can create a space that invites nature indoors. Imagine curling up with a good book surrounded by beautiful flowers and lush greenery. Adding a hanging chair or swing suspended from the ceiling will add an element of whimsy to the design. With a little creativity and attention to detail, your garden oasis reading nook will be a serene and inviting retreat.
Modern Zen
For a serene and minimalist design, opt for a modern Zen-inspired reading nook. Keep the color palette neutral and incorporate natural materials like bamboo or rattan to create a calming atmosphere. To complete the Zen-inspired look, choose a Japanese-style floor cushion or a meditation chair for comfortable seating. And to bring a sense of tranquility, add a small Zen garden or tabletop fountain to your space. A modern Zen design for your reading nook is the perfect way to combine relaxation and style.