Boating 101: A Step by Step Guide for How to Drive a Boat for Beginners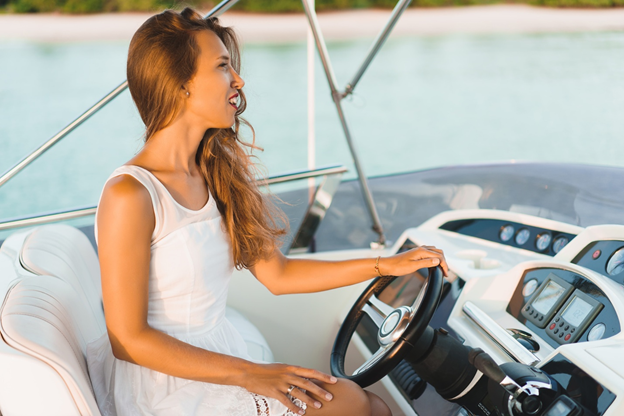 Research has shown that those who live near water are 22% less likely to experience depression and anxiety. Boating can offer many mental and physical benefits. Before you pack your cooler and find the nearest boating dock, however, you need to know how to drive a boat for beginners.
Learning how to drive a boat is an essential component of boating. The last thing you want to do is end up stuck in the middle of the water because the boat isn't functioning properly, or end up with a boating ticket for failing to comply with boating laws and regulations.
For these reasons, you want to continue reading below. Here's everything you need to know about driving a boat!
Know Your State's Boating Laws
Different states have their own boating laws. Depending on where you live, you might need to take a boating safety course and pass an exam before you can obtain a boating license. Boating insurance is also required in some states, depending on the type of vessel you own.
It's always beneficial to do your research on the boating laws in the state you live in and have a good understanding of what's required of you. This will not only keep you safe while out on the water but will prevent you from receiving fines or fees associated with failing to comply.
Inspect the Boat Before Taking It Out
Every seasoned boater knows that a proper boat inspection is a must before each use. Inspect the hull of the boat, check the battery, and fill a full tank of gas before hitting the water. It's always better to spend a few minutes inspecting the boat before taking it out than to find yourself with boating issues while on the water.
Check the Weather for the Day
Beginner boaters should also note that checking the weather for the entire day is also essential when boating. Not only do you want to see what the weather is like for the time you'll be out on the water, but for the whole day. Check the radar and ensure there are no storms coming for the day you plan to schedule your boating adventure.
You should also continuously check on the weather while out on the water as well. Weather conditions can change at any moment and you want to give yourself enough time to get back to shore if needed.
Take Boating Lessons
There are certain boat skills that every boater should have. For example, an experienced boater knows how to tow a boat safely behind their vehicle and dock the boat without issues. They're also knowledgeable about various boating equipment and boat components.
Visit https://www.freedomboatclub.com/learning-center/skills-every-boat-captain-should-have.html for more information about necessary boating skills.
This Is How to Drive a Boat for Beginners 
Learning how to drive a boat comes with time, patience, and experience. Use the information in this guide on how to drive a boat for beginners to ensure you become an experienced boater in no time.
To find more helpful topics similar to this one, continue browsing this section.