Amazon FBA Seller Workshops: Successful Strategies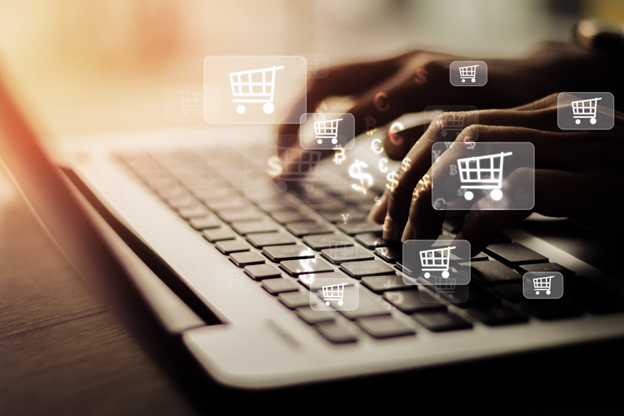 Third-party sellers make up 58% of all sales on Amazon. More than 200,000 businesses began to sell products on Amazon in 2020.
There's no question that you can start a brand new business and reach millions of new customers without investing in marketing. Amazon FBA sellers do that and sell thousands of dollars of merchandise on a daily basis.
If you want to become one of the top Amazon sellers, you have to know the platform inside and out. You need to know how the A9 algorithm works and how to get the buy box.
It's a complicated process, but there are workshops to support Amazon FBA sellers. These workshops guide sellers and some go on to become the biggest Amazon FBA sellers.
It's a great way to make money and you get to grow your FBA business. What are the best Amazon FBA workshops?
Read on to find out and learn how you can choose the best Amazon FBA workshop for you.
Is Taking an Amazon Course Worth It?
What would you say if someone told you that they started a new job or new business without any training or experience whatsoever? You'd think that's crazy.
Yet, there are people who dive into selling on Amazon without learning how to become an Amazon FBA seller. They figure that it's easy enough to figure out and they'll learn as they go.
What happens is that they end up selling the wrong product or they price their products and don't turn a profit. They don't understand why they're not making money on Amazon.
Taking the right Amazon FBA workshop can help you avoid this scenario. You'll end up getting the information you need to build a successful business.
It also saves you hours from searching on YouTube and reading blog post after blog post to learn more about selling on Amazon.
Check Your Workshop Mindset
An Amazon FBA workshop takes a lot of time and money. For a new business owner, you don't want to invest in a course that you don't watch or take part in.
Start the process to choose an Amazon FBA course by checking your mindset. Why do you want to take an FBA workshop? What are your learning goals?
This is necessary to figure out before you start looking at courses. See, many of these courses are sold by Amazon FBA sellers. They found success, so they're sharing what they learned.
Many of these courses get sold as the end-all-be-all solution to make millions on Amazon. People buy, but few see success.
Knowing what you want to get out of the course helps you avoid the courses that offer empty promises. You stay on track with your learning objectives.
Apply What You Learned
Amazon FBA workshops are great because they give you the information you need to be successful. There's a huge gulf between getting the information and applying the information.
There are workshops that support Amazon FBA sellers that only give the information with little support to implement it. If you sign up for one of these courses, make sure that you have the time and energy to execute what you learned.
Otherwise, you'll just have a bunch of information that doesn't help your business. By the time you get around to executing, selling on Amazon will have changed and you'll need to buy a new course.
You want to find an Amazon FBA sellers workshop that offers support after the fact. With the right kind of support, you get accountability and help to avoid mistakes during implementation.
Top Amazon FBA Courses
What are the top Amazon FBA courses? Start with the main source, Amazon itself. Amazon covers the basics to start selling with its Sellers University.
You'll learn everything from setting up your account to advertising your products. It's a good place to start learning about becoming an FBA seller.
Wizards of Ecom offers an Amazon FBA sellers workshop that gives participants hands-on experience. These in-person trainings are designed to let you apply what you learned.
Helium 10 is a software provider for FBA sellers. They have a Freedom Ticket course by one of the biggest Amazon FBA sellers. It's an eight-week course that takes you through how to launch a private label product.
That's not to be confused with the Freedom Builder Bootcamp. This is a course led by Jungle Scout's Greg Mercer. He's sold more than $10 million on Amazon.
There are 30 hours of content that beginners and advanced sellers will find useful. The course also includes a year of Jungle Scout.
If you take a look at Udemy or Skillshare, you'll find dozens of courses for FBA sellers. You can take a short course that shows you how to start an Amazon FBA business with little money.
There's also an Amazon FBA course that shows you how to sell on Amazon if you already have products and a brand.
How to Choose the Perfect Workshop for Amazon FBA Sellers
There isn't a shortage of workshops or courses for Amazon FBA sellers. You just have to find the right one that fits you.
Take the course from a reputable source. It seems that everyone who's sold anything on Amazon is selling a course. Read the reviews and learn about the person offering the course.
You want to make sure the information is updated regularly. If a course offers lifetime access, that's great as long as the course gets updated regularly.
Learn about the community of students. Do they offer opportunities to network and learn from each other? Find out if there are live classes or if you watch videos at your own pace.
How to Become an Amazon FBA Seller
What's one of the best businesses to start right now? You can become an Amazon FBA seller. You can save time and money by learning about selling on Amazon before you get started.
You just learned about workshops for Amazon FBA sellers. You know how to choose the right course and which courses stand out from the rest. You'll get the support you need to start a thriving business on Amazon.
Check out the blog often for the latest business news and tips.