A Guide on the Importance of Vacuum Pumps, Ovens, and Chambers – What are the Best Products?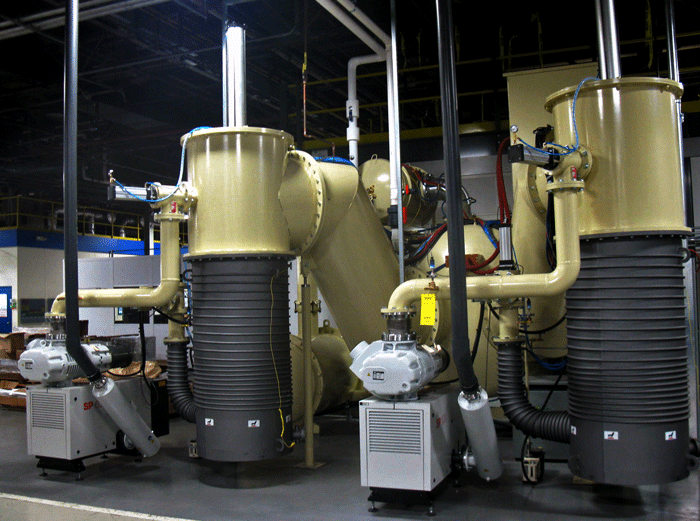 Vacuum pumps, vacuum ovens, and vacuum chambers are responsible for the safety of the workers and users. Wondering, how? Well, the factories, say, a pharmaceutical factory, where drugs are being manufactured is a high-risk site since many harmful toxins and gases are produced. If leakage or an accident happens, it is dangerous for the workers and the environment. Which is why the quality of Vacuum chambers, pumps, and ovens matters the most. Next comes the safety of the users (customers). Imagine someone consuming a contaminated medicine because the vacuum pump couldn't extract the harmful solvents properly, wouldn't that be harmful? 
The bottom line is, the quality of all products being manufactured in a factory depends upon the efficiency of the machinery that's being used to make it. In this guide, we have made a mention of some of the best vacuum pumps, vacuum chamber accessories, and vacuum ovens that are worth every penny spent. Dive in to explore!
Lid Bulkhead provided with O-Ring Washer and a Lock Nut
One of the most important accessories at LeDab vacuum chambers, the features that make these products important and efficient are as follows. 
The bulkhead is made of nickel that makes it resistant to corrosion, abrasion, and rust. 

The 1/4 inch FNPT threaded adapter and 5/16 to 5/18 inch threaded screw adapter offers perfect leak-free fitting. 

The washer has a stainless steel body that makes it robust, sturdy, and corrosion-resistant. 
BestValueVac® 15-Gallon Degassing Vacuum Chamber 
It's an entire vacuum chamber setup. The chamber pot is made extremely sturdy to last for 10 thousand uses without the need for any external maintenance. The gasket that comes with the pot is reversible. Some amazing features are as follows. 
The chamber pot (vessel) is made of aluminum and the vacuum pad and gasket are made of industrial-grade silicone. 

It is equipped with a 50-Micron Air filter that substantially limits the airborne contaminants when the vacuum is being released. 
The 16CF ECO Vacuum Oven
It's a pretty spacious drying over that's equipped with 8 independent heating shelves for drying. Some of the best features of this vacuum oven are as follows. 
The oven reaches a deep vacuum stage even below 0.1 torrs very quickly. 

Once in the deep vacuum state, the oven can maintain that vacuum for 24 hours without losing any more than just 1" Hg pressure. 
FOSSA 10.6 CFM Dry Scroll Vacuum Pump by Busch
It's a superb vacuum pump with an excellent steam handling capacity, a rugged design, and an intelligent speed drive that can be adjusted to different levels depending upon the type of solvent molecules and gases that are supposed to be extracted.