A Complete Guide to Wearing a Bodysuit for Women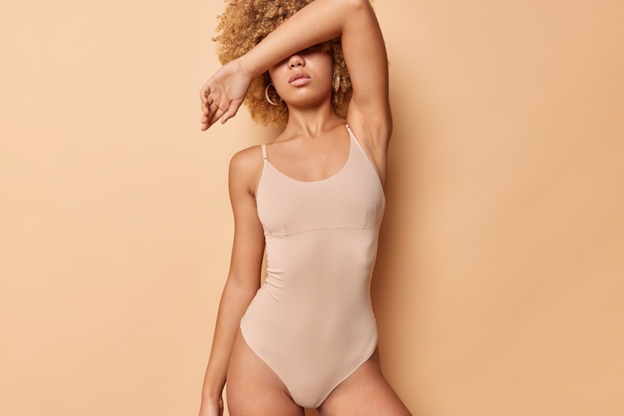 There are tons of new trends that are taking over this summer, but one wardrobe staple will always remain in style: the bodysuit.
Bodysuits are single pieces that offer tons of styling options. There are different types of bodysuits to accommodate different aesthetic tastes, body types, and occasions.
Not sure if you can pull off a bodysuit? We have a secret for you: you can! We're here to tell you how.
Read on to learn all about finding the right bodysuit for you and how to wear it with pride.
Start With Comfort Levels
With any garment, the goal is to combine fashion with comfort. Bodysuits run the gamut from sexy, lingerie-type base layers to faux turtlenecks. No matter how much skin you want to show or conceal, there's a bodysuit for you.
Keep in mind that some bodysuits will require you to forgo undergarments like bras. If you like the look of a backless bodysuit but prefer the support of a bra, look for bodysuits that provide built-in cups or extra padding.
Experiment With Sizing
Because bodysuits fit like a one-piece bathing suit, it's important to find a size that fits well. Tall women may find that some bodysuits are stretched tight vertically while short women may notice that some bodysuits are loose around the torso or shoulders.
Fortunately, there are bodysuits with built-in adjustability to accommodate your height. Look for bodysuits with adjustable straps to ensure that you can tighten or loosen them as needed to get a proper fit.
Layer on Other Pieces
Bodysuits are versatile because they don't ride up or come untucked. This makes them perfect for layering.
Start with a skirt or pair of pants that pair well with your bodysuit. You can leave the top of the bodysuit uncovered for a more minimalist or casual look. You can also layer the top of the bodysuit with a sweater or suit jacket for professional settings, chilly days, or a bolder, busier outfit.
Consider Undergarment Options
Because bodysuits do provide below-the-waist coverage, some women wonder if they should wear underwear. If you feel more comfortable wearing underwear with your bodysuit or the bottom portion doesn't provide comfortable coverage, test out a few different pairs. The goal is to make sure that no panty lines show, even when you're wearing a fitted pair of pants.
Finally, let's talk about bodysuits as women's shapewear. Some bodysuit options, like this bra bodysuit, aren't designed for outerwear. Instead, they're designed to go under shirts or dresses to smooth out your torso area.
Rock That Bodysuit With Pride
If you want to meet the trends of the summer while investing in timeless pieces, it's time to consider the bodysuit! With this guide, you can find the perfect bodysuit for your comfort, taste, and body type.
Looking for more fashion and beauty tips? Take a look around as we discuss other trends, beauty industry secrets, and styling options.