8 Things to Do After a Hit and Run Car Accident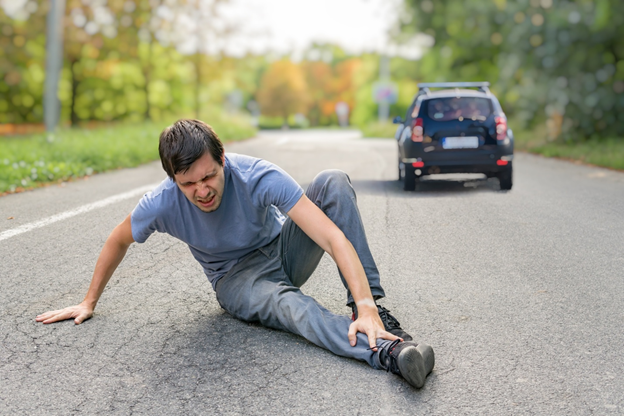 A hit and run car accident can be a harrowing experience that affects your health, your vehicle, and your peace of mind. They are called hit and run because the perpetrator deliberately strikes your vehicle, damages it in some way, and then leaves you to deal with the consequences on your own.
Do you know what to do if you're hit by a car and the driver flees the scene? Do you know how to make a police report, file an insurance claim, and find reliable transportation while your vehicle is being repaired or replaced?
It's important to know how to take care of your own needs after this type of traumatic event. Let's take a look at what you can do to put the pieces of your life back together after being the victim of a hit and run.
Check for Injuries and Call 911
After a hit-and-run car accident, it is important to check for injuries and potential hazards in your immediate surroundings. Once you have assessed the situation and yourself for injuries, call 911 and report the accident.
Seek medical attention if necessary. If you are injured, go to the hospital or doctor as soon as possible. You may need to get x-rays or other tests to rule out serious injuries.
If you are not injured, you may still want to see a doctor to be sure. Whiplash and other auto accident injuries may not be immediately apparent.
Move Your Vehicle to the Side of the Road If Possible
If you're able to, move your vehicle to the side of the road. This will help you avoid any oncoming traffic and make it easier for first responders to find you.
If you're unable to move your vehicle, turn on your hazard lights and wait for help.
Call the Police and File a Report
The moment you have secured yourself from potential harm and risk of oncoming traffic, call the police. You'll want to give them a statement about what happened and get a police report filed. This report will be useful later on if you need to make an insurance claim.
Also, try to provide the license plate number of the car that hit you, if possible. If the other driver is found, you may be able to press charges.
Get the Contact Information of Any Witnesses
If you are involved in a hit-and-run car accident, you should also be on the lookout for any potential witnesses and secure their contact information. If there are any witnesses, they may be able to give you a description of the other vehicle or the driver. You should also try to get information from witnesses about the license plate number of the other vehicle.
If you are able to get this information, it will be helpful to the police in their investigation.
Take Photographs of the Scene
If you are the victim of a hit and run, the next thing you should do is to take photographs of the scene. This will give you the best chance to catch the driver and get justice. If there are any skid marks or debris, take photos of those as well. The more evidence you have, the better chance you have of finding the driver and getting justice.
This will document the accident and could be helpful if you need to make an insurance claim or file a police report.
Contact Your Insurance Company
Your insurance company will be able to help you file a claim and can help you get the repairs you need. They may also assist you to find the responsible party.
If you have motorist insurance coverage, your own insurance company should help you cover the costs of the accident. If not, you may be on your own in terms of paying for repairs and medical bills. Either way, dealing with insurance companies can be a long and difficult process. The sooner you start, the better.
Hire an Attorney
An attorney can help you investigate the car accident and try to identify the driver who hit you. They can also help you deal with your insurance company and make sure you get the compensation you deserve. If you've been the victim of a hit and run, don't try to handle it on your own.
Hire an experienced attorney to help you through this difficult time. An attorney can help you understand your rights and options. Check out Valley Accident Attorneys for more information.
Keep a Record of All Expenses Related to the Accident
After being involved in a car accident, it is important to keep a record of all expenses related to the accident. This will help to ensure that you are reimbursed for all of your expenses. Be sure to keep track of any medical bills, repair bills, and any other out-of-pocket expenses.
If you have to miss work due to the accident, be sure to keep track of your lost wages. In addition, if your car is totaled, you will need to keep track of the value of your car. All of this documentation will be very helpful in getting you the compensation that you deserve.
What to Do After a Hit and Run Car Accident
If you are unfortunate enough to be the victim of a hit and run car accident, the best thing you can do is to remain calm and call the police. If you have any injuries, seek medical attention immediately. Do not try to chase after the other driver, let the professionals handle it.
Don't forget to browse our blog for all of your auto, finance, health, and life tips.