7 Anti-Aging Secrets to Get You Looking Younger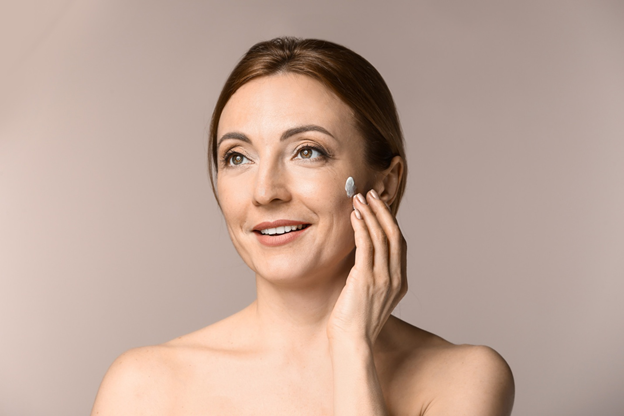 Over half of Americans say that they feel younger than they actually are. What if you could look in the mirror and see a younger you, too?
When it comes to looking younger, it's all about combining preventative care with steps that can reverse the aging process that has already occurred. Many of us wish we knew the anti-aging secrets that dermatologists know–and now you can.
We're here to share with you anti-aging tips that will help to reverse the damage that has already occurred while preventing further damage in the future. Finally, you can look as young as you feel.
Read on for the top seven anti-aging secrets that dermatologists want you to know about.
Wear Sunscreen
When it comes to preventing further damage to your skin, you can't do much better than sunscreen. Why? The sun is one of the leading causes of aging–so while all those summers spent tanning may have made you look and feel good at the moment, they also caused your skin to start breaking down.
Sun exposure destroys the melanin levels in our skin, which cuts down our defenses against UV rays. This leads to a lack of elasticity in the skin (among other issues) which can cause the skin to sag and wrinkle. Protect your skin from further sun damage by wearing sunscreen every day, even when it's overcast or you don't plan on spending much time outside.
Cleanse and Moisturize Twice a Day
Have you ever heard of a CTM routine? CTM stands for cleansing, toning, and moisturizing. While we do recommend using a good toner, we implore you to, at the very least, cleanse and moisturize your skin in the morning and at night.
Cleansing removes things like sebum (the skin's natural oil), dirt, and other buildups that can cause breakouts and other imperfections. Moisturizing, especially with products that contain anti-aging ingredients like retinol, restores the moisture barrier to your skin to prevent dryness and improve your skin's elasticity.
Exfoliate the Right Way
Did you know that you might not be exfoliating the right way? Many people are exfoliating more than they should–or they're not exfoliating at all.
You can purchase exfoliating cleansers and scrubs at your local drugstore or beauty supply store. You're going to want to use your exfoliant no more than twice a week and no less than once a week. This will remove the dead skin cells so that your skin can breathe with ease and look less dull and discolored.
Protect More Than Just Your Face
When we think about anti-aging, we tend to think about our face. What about the rest of your body? If your face looks 30 but your hands look 50, people are going to take notice.
Make sure that you're moisturizing from head to toe and applying sunscreen from head to toe. Pay special attention to sensitive areas that are prone to rapid aging, like the backs of your hands, your decolletage, and your legs. (To amp up your full-body anti-aging routine, you can also use a gentle exfoliant on your decolletage once a week.)
Add Color to Your Diet
It probably comes as no surprise that what we're about to say pertains to eating a well-rounded diet. After all, you can improve every facet of your health by eating a healthier diet. Why would skincare be any different?
In this case, we're talking especially about eating more fruits and vegetables. A good rule of thumb is to try to add as many colors by way of whole fruits and vegetables to your diet as possible. Fruits and vegetables are packed with the vitamins, minerals, and nutrients our skin needs to stay supple, heal faster, and remain elastic.
(Bonus tip: if your skin often looks red and irritated, it's possible that you're dealing with a form of inflation. Eating something like the Mediterranean diet, which is packed with ingredients like olive oil, whole grains, and fresh produce can help to reduce inflammation from the inside out.)
Focus on Hydration
Here's another one you may have heard before, but we can't stress enough how important it is: you need to stay hydrated. Hydration is required to keep your skin from looking even in tone and color and to ensure that all internal systems are running efficiently and can tend to your skin.
How much water is enough water? At the very least, you should be drinking 8 full cups of water per day. However, men should shoot for about 15-16 cups while women should shoot for 11-12.
Does hydration have to come from water, alone? The answer is no, but we urge you to pay close attention to what you're drinking. If possible, avoid drinks that contain a ton of sugar, which can do a bit of damage to your skin's health.
Reverse Aging With Subtle Plastic Surgery
Preventing aging is a lot easier to do than reversing aging. If your skin needs a lot of damage control, it may be time to consider subtle plastic surgery.
No, we're not talking about a huge overhaul with tons of fillers and other procedures. A simple facelift can do wonders to reverse the signs of aging so that you look younger and retain a natural appearance.
Give These Anti-Aging Secrets a Try and Look Younger
Anti-aging secrets come down to consistent and holistic changes to your skin care routine. Give these seven tips a try so that you can enjoy gorgeous, youthful skin from head to toe for years to come.
Looking for more ways to improve your health to look and feel better? Take a look at our health content and get the latest on all of the secrets the medical professionals want you to know about.