5 Reasons Why Physicians Should Outsource Medical Billing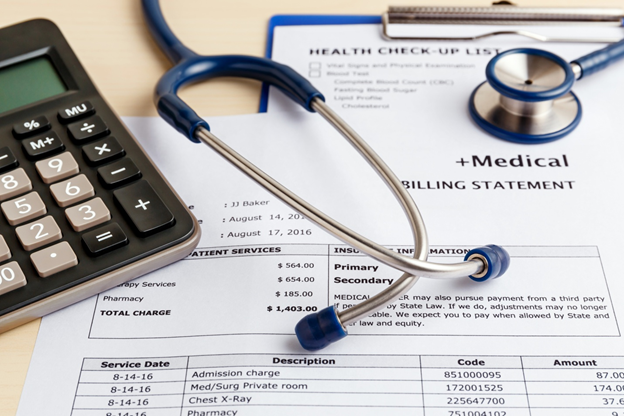 As a physician in the U.S., you are under constant pressure to improve patient outcomes while reducing the skyrocketing healthcare costs. As a result, you need to be able to focus on your patients and medical care, not on paperwork and billing.
This means you must keep looking for ways to increase efficiency in your practice and optimize your workflow. One way to attain such efficiency is to outsource medical billing.
While outsourcing may seem like a daunting task, there are many benefits you can enjoy by working with a medical billing company. At the very least, you won't have to worry about keeping up with the ever-changing world of insurance and billing.
Looking for more convincing that you need to hire medical billing services? Here are five reasons why it's a good idea.
To Focus on Patient Care
When you outsource medical billing, you can finally put your focus back on patient care. Professionals will manage medical billing for you. You will have more time to see patients and less time spent on paperwork.
Everyone will have more time to engage with patients without rushing the interaction. The result is more patient-centered and personalized care at all stages of the care process. This high-quality care will trickle down to more satisfied patients.
You can also improve patient care by using the data from your medical billing company. When you outsource, you have access to quality reports and analytics. The analytics will show you where your practice is excelling and where there is room for improvement.
This data can help you develop targeted interventions to improve patient outcomes. For example, you might see that patients with a particular condition have a high readmission rate. You can work on developing a care plan that helps prevent such readmissions.
To Save Money
Saving money may seem counterintuitive since you're essentially paying someone else to do a job that your team can do.
However, when you outsource, you won't have to worry about the high cost of training your team members on the latest billing software and regulations. You also won't have to worry about the cost of hiring new team members when someone quits or is out on leave.
You can also save money by outsourcing collections. The medical billing company you work with will handle all aspects of collections for you.
The aspects include:
Sending bills
Following up with patients
Negotiating with insurance companies
You can finally stop wasting money chasing down payments and leave the collections process to the experts.
Reputable PSP medical billing services from companies like Coronis Health will help you maximize collections. The medical billing company will help you find missing revenue and get the payments you're owed from insurance companies. You'll likely see an increase in your practice's cash flow.
To Reduce Coding and Billing Mistakes
When you work with a reputable medical billing company, you can rest assured that your codes will be accurate. You can also be sure that the company will calculate your bills accurately.
The staff members coding and processing the bills are highly trained and experienced in medical billing. They know how to code each bill accurately and have a keen eye for detail.
As a result, they are less likely to make mistakes that could lead to inaccurate bills. Accuracy can save you significant time and money, as errors can often lead to delayed payments or even rejected claims.
A good medical billing company will have systems to catch errors before they happen. This means that your medical bills will be accurate and up-to-date, saving you time and money in the long run. Outsourcing your medical billing can in turn improve your bottom line.
To Protect Your Patients' Data
As a medical professional, you know that protecting your patients' data is essential. You have a legal obligation to safeguard sensitive information. However, managing patient data can be challenging, especially if you don't have a dedicated billing staff.
By outsourcing your medical billing, you can be confident that your patient's data is in safe hands. Reputable medical billing companies take data security seriously and have systems to protect your patients' information.
Your billing service will use state-of-the-art security systems to ensure that all information is safe and secure. They'll also have strict policies and procedures to prevent unauthorized access to patient records. In addition, most medical billing companies have staff members trained in data security and privacy laws.
These security measures mean that when you outsource your medical billing, your patients' information is safe. You can focus on providing quality care to your patients without worrying about their data security.
To Work With Experienced Professionals
Medical billing outsourcing connects you to experienced professionals who can handle all aspects of the billing process.
These individuals have a wealth of knowledge and experience in medical billing and coding. The experts can comfortably handle claims submission, denial management, and collections.
They stay up-to-date on the latest coding changes and regulations to ensure that your bills are accurate. The providers of medical billing services also have a deep understanding of the claims process and how to get insurance companies to pay out on claims. You can rest assured that your practice gets paid for your services.
Professionals can also offer guidance on compliance issues. They can also help you navigate the ever-changing landscape of healthcare reform. Outsourced medical billing companies can improve your reimbursement rates and reduce the risk of delayed or denied payments.
The professionals can provide invaluable insights into how to improve your efficiency and bottom line. Therefore, outsourcing your medical billing can be an intelligent way to enhance your practice's financial health.
Start Outsourcing Medical Billing Today
If you're looking for ways to improve your practice, consider outsourcing your medical billing. Working with a medical billing company will help you enjoy the above benefits and more. So if you're sitting on the fence about medical billing outsourcing, we hope this article will help you lean towards deciding to outsource.
If you found this article helpful, you'll enjoy the others on the blog. Check them out today.